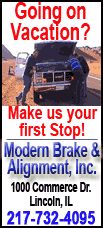 Kim Hyeong-seok said Friday he has gotten at least 16,000 people in South Korea to join him in a class action lawsuit he plans to file against the company in a Seoul court in early August.
The 36-year-old international trade and business attorney has already got Apple's Korean unit to pay him 1 million won ($945) over a suit he took to a regional South Korean court in April.
His complaint was that the iPhone's tracking of users' locations violated South Korea's constitutional right to privacy and also caused him "mental stress."
That hasn't stopped him from continuing to use his iPhone 4 as well as an iPad.
"I like Apple," Kim said in a phone interview from his office in the city of Changwon, located about 240 miles (380 kilometers) southeast of Seoul.
In fact, Kim says he is afflicted with "Apple mania."
But he adds his legal fight is about "right or wrong."
Apple spokesman Steve Park in Seoul could not immediately be reached for comment.
Kim said that he plans to file the class action lawsuit in Seoul sometime during the first three days of August and that the targets will be both Apple Korea as well as Cupertino, California-based Apple Inc.
The suit will seek 1 million won in damages for each participant, he said.
Kim's fight comes as the iPhone has shaken up the South Korean mobile phone market since it went on sale in November 2009.
The phone has unleashed a smartphone war and prompted local companies Samsung Electronics Co. and LG Electronics Inc. to raise their games. Samsung has challenged the iPhone with its Galaxy line of Android-based smartphones while LG has been pushing its Optimus line.
Kim began his legal fight in April after reading that iPhones could store data which could potentially be used to track the movements of users.