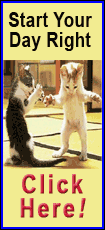 Murdoch had defended Brooks in the face of demands from politicians that she step down, and had previously refused to accept her resignation. He made an abrupt switch, however, as his News Corp. company struggled to contain a U.K. crisis that is threatening his entire global media empire.
Brooks was editor of the News of the World tabloid between 2000 and 2003, including the time when the paper's employees allegedly hacked into the telephone of 13-year-old murder victim Milly Dowler when police were searching for her. That has raised allegations of interfering in a police investigation.
That allegation last week provoked outrage far beyond previous revelations of snooping on celebrities, politicians and top athletes, and knocked billions off the value of News Corp. In quick succession, Murdoch closed the 168-year-old News of the World and abandoned his multibillion-pound attempt to take full control of the lucrative British Sky Broadcasting, while Prime Minister David Cameron appointed a judge to conduct a sweeping inquiry into criminal activity at the paper and in the British media.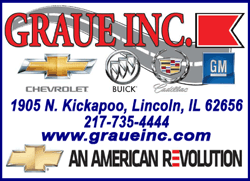 Brooks said the debate over her position as CEO of News International was now too much of a distraction for parent company News Corp. and she would concentrate on refuting allegations in the scandal.
"I have believed that the right and responsible action has been to lead us through the heat of the crisis. However my desire to remain on the bridge has made me a focal point of the debate," Brooks said in an email Friday to colleagues that was released by News International. "This is now detracting attention from all our honest endeavors to fix the problems of the past."
Tom Mockridge, chief executive of News Corp.'s Sky Italia television unit, was appointed to succeed Brooks immediately. Mockridge began his career at a paper in New Zealand and then served as a spokesman for the Australian government before joining News Corp. in 1991.
News Corp. also announced Friday it would run advertisements in all of Britain's national papers this week to "apologize to the nation for what has happened."
"We will follow this up in the future with communications about the actions we have taken to address the wrongdoing that occurred," said James Murdoch, who heads the international operations of the New York-based News Corp. and has been considered to be his father's heir apparent.
He said News Corp. had set up an independent Management & Standards Committee to establish and enforce clear standards of operation.
That was an abrupt shift in tone from Rupert Murdoch's comments Thursday to The Wall Street Journal -- one of his own papers -- saying that News Corp. management had handled the crisis "extremely well in every way possible" with just a few "minor mistakes."
Brooks has been in charge of News International's four British newspapers since 2007, following a four-year stint as editor of the market-leading daily tabloid, The Sun. Just a week ago, she faced 200 angry employees of News of the World who had lost their jobs when Murdoch shut down the paper amid the scandal.
The news of her resignation was greeted with relief.
"It is right that Rebekah Brooks has finally taken responsibility for the terrible events that happened on her watch, like the hacking of Milly Dowler's phone," said opposition Labour Party leader Ed Miliband, who had been demanding that she quit. "No one in this country should exercise power without responsibility."
"(It is) the right decision," said Steve Field, a spokesman for Cameron who had also called for Brooks to resign.
Brooks agreed Thursday to answer questions next week from a U.K. parliamentary committee. Rupert and James Murdoch initially resisted, but also agreed to appear after the committee raised the stakes by issuing formal summonses.
Police have arrested seven people in their investigation of phone hacking, and two others in a parallel investigation of alleged bribery of police officers for information.