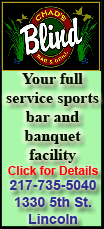 The billionaire investor said in a regulatory filing that his firm has proposed paying $76.50 a share for Clorox, which makes cleaning products as well as Hidden Valley salad dressing and the Burt's Bees personal care product line.
The offer is an 11.8 percent premium over Thursday's closing price for Clorox of $68.43 a share.
Clorox stock jumped $8.44, or 12.3 percent, to $76.87 in premarket trading -- slightly above the offered price.
Icahn said he outlined the proposal in a letter sent Thursday to Clorox Chairman and CEO Donald Knauss.
Icahn is the largest shareholder in Oakland, Calif.-based Clorox. He values the deal at $12.6 billion, and wrote that Icahn Enterprises will contribute $3.8 billion to the deal using cash on hand and $1 billion in Clorox stock.
Jefferies & Co. said it will arrange the remaining $7.8 billion in financing, the letter said.
In the letter, Icahn encouraged Clorox to seek other acquisition offers, and said if Clorox accepts the deal by July 29 and Icahn Enterprises is unable to complete the deal, the firm will pay Clorox $100 million.