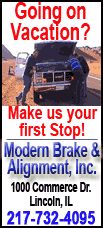 Net income for the three months ended June 30 rose to $80.5 million, or 23 cents per share, from $51.6 million, or 14 cents per share, last year. Analysts expected net income of 16 cents per share, according to Fact Set.
Revenue rose 14 percent to $1.16 billion from $1.02 billion. Analysts expected revenue of $1.1 billion. U.S. revenue rose 7 percent while international sales jumped 23 percent.
"Despite the mixed economic news, I am encouraged by our strong operating results and continue to believe we are well-positioned for the all-important second half of the year," said CEO Robert Eckert in a statement.
He added that merchandise tied to "Cars 2" had "outstanding performance." The movie was released in June.
Toys tied into summer movies generally do well. This summer a bumper crop of toy-related movies are out. In addition to "Cars 2", Mattel is selling toys related to "Green Lantern."
Barbie sales rose 12 percent. Monster High and Disney Princess dolls also performed well. One weak spot was Hot Wheels. Sales fell 2 percent.