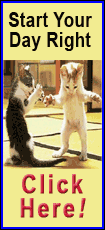 In early European trading, Britain's FTSE 100 fell 0.5 percent to 5,815.75, France's CAC 40 slipped 0.8 percent to 3,722.98 and Germany's DAX shed 0.8 percent at 7,160.35.
Futures pointed to a muted session on Wall Street. Dow futures were little changed at 12,384 and S&P futures dropped 0.2 percent to 1,304.70.
Amid concerns about the U.S. government credit rating, investors had positive news about the American economy to partially counter that. U.S. retail sales unexpectedly rose in June while weekly jobless claims dropped by a surprisingly large 22,000 to 405,000.
Koji Takeuchi, senior economist at Mizuho Research Institute in Tokyo, said investors are watching for signs of a recovery in the U.S. economy and trying to gauge if the government debt crisis in Europe will worsen.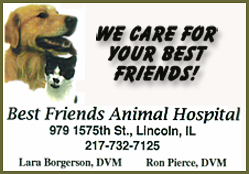 "Basically, a wait-and-see attitude is prevailing," he said.
Japan's Nikkei 225 stock average gained 0.4 percent to close at 9,974.47, recovering slight losses with investors largely on the sidelines. July 18 is a national holiday in Japan that celebrates the ocean.
Toyota Motor Corp. inched down 0.3 percent while Sony Corp. rose 0.7 percent.
Hong Kong's Hang Seng lost 0.3 percent to 21,875.38 while South Korea's Kospi rose 0.7 percent to 2,145.20.
The Shanghai Composite Index added 0.4 percent to 2,820.17. Australia's S&P/ASX 200 retreated 0.4 percent to 4,473.50.
Credit rating agency Standard & Poor's said on Thursday that there is a 50 percent chance it will downgrade the U.S. government's credit rating within three months because of the congressional impasse over approving an increase in the debt ceiling. The rating agency said it is placing the United States on a credit watch.
The S&P action marked the second credit warning in the past two days. On Wednesday, Moody's Investors Service said it is reviewing the government's triple-A bond rating.