The package was widely expected to pass in the vote scheduled for around 1600GMT (11 a.m. EDT), after markets close and about the same time as the results of long anticipated stress tests on European banks, including Italian ones, will be revealed.
Premier Silvio Berlusconi's government had fast-tracked approval of the measures and increased their scope after markets plummeted this week on worries over Italy's financial stability. The measures passed in the Senate on Thursday.
But a few hundred public employees, pensioners and other citizens protested in front of parliament Friday against what they say are unfair measures. And Berlusconi, criticized for remaining out of the public eye at a time of crisis, was under pressure from the opposition to resign.
The premier has not made an appearance in about a week, though he has canceled a trip to Belgrade and was expected to show up for the final parliamentary vote.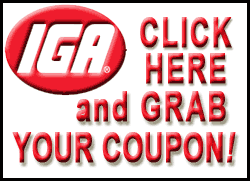 Market fears grew this week that the crisis engulfing Greece, Ireland and Portugal might spread to Italy, a country marked by high debt and low growth and far too expensive for Europe to rescue.
Political uncertainty also mounted after Berlusconi last week publicly made critical remarks about Finance Minister Giulio Tremonti. The government is mired in corruption allegations and Berlusconi has been weakened by a series of scandals and defeats in referendums on his policies.
Italy's debt is among the highest in the eurozone at nearly 120 percent of GDP, but poor growth is viewed by many as the overriding issue.
The austerity package seeks to balance the budget by 2014 and contains 16 measures to spur growth, according to Tremonti, who spearheaded it.
It includes increases in health-care fees, cuts to tax breaks and high-end pensions, raises in the retirement age and public-sector salary freezes. The government is also looking into privatizing state-owned companies, like the state railway or postal services, once the crisis eases.