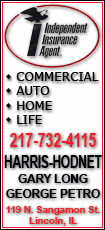 Benchmark oil for August delivery was down 22 cents to $95.47 a barrel at late afternoon Singapore time in electronic trading on the New York Mercantile Exchange. Crude fell $2.36 to settle at $95.69 on Thursday.
In London, Brent crude fell 24 cents to $116.02 per barrel on the ICE Futures exchange.
Bernanke said Thursday that there would have to be signs of deflation before the Fed would consider a third round of Treasury bond purchases, known as quantitative easing, or other stimulus measures.
Quantitative easing weakens the U.S. dollar and boosts demand for oil, which is traded in dollars. On Wednesday, Bernanke's comments that the Fed would consider more stimulus if the economy worsens had sent oil prices higher.
Crude surged from $84 in February to near $115 in May as a civil war in Libya shut down almost all of the OPEC country's 1.6 million barrels a day of oil output. Crude has traded in the $90s for most of the last two months.
Some analysts worry that Libya's oil industry will be disrupted for longer than expected because the conflict has hardened into a stalemate and a departure of leader Moammar Gadhafi could create chaos.