Distributor Warner Bros. says "Harry Potter and the Deathly Hallows: Part 2" took in $43.6 million in 26 countries outside the United States on its first day Wednesday.
Studio executives said Thursday the franchise finale had the biggest opening day ever in several countries, including Australia with $7.5 million, Italy with $4.6 million and Sweden with $2.1 million. In France, the studio said "Deathly Hallows: Part 2" had the biggest Wednesday opening ever at $7.1 million.
In the countries where the film opened Wednesday, total revenues were 82 percent higher than they were on the first day for "Deathly Hallows: Part 1" last November, according to Warner Bros.
The finale got a boost from the franchise's first 3-D installment. Admissions for 3-D screenings, which cost a few dollars more than 2-D showings, accounted for 65 percent of revenues, the studio said.
"Deathly Hallows" continues opening worldwide Thursday and Friday.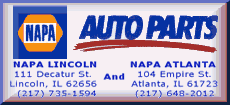 In the United States, the film is expected to put up franchise-record numbers as it debuts just after midnight Friday. "Deathly Hallows: Part 1" had the franchise's biggest opening weekend domestically with $125 million.
"The franchise record, you can consider that history. That we're going to do. It's not a question," said Dan Fellman, head of distribution at Warner Bros., which also holds Hollywood's all-time record for domestic debuts with a $158.4 million weekend on 2008's "The Dark Knight."
"The only question is 'Dark Knight,' whether we can put that together. My feeling at this time is that it's very, very doable."