That got Emmy voters off the hook. In the process, it spared them the burden of examining Leo's work in "Treme," the HBO drama series of which she is one of many Emmy-worthy cast members.
Leo was probably the best shot "Treme" had at recognition. But, instead of landing even one nomination -- for acting, writing or anything else -- the series got the back of Emmy's hand.
What a shame. "Treme" is easily among the best drama series on the air, and takes a backseat to no show for the breadth and excellence of its cast. One more thing that makes "Treme" praiseworthy: its uniqueness.
For viewers (and, apparently, a crop of Emmy voters) who don't know, "Treme" is set in post-Katrina New Orleans and follows a broad sample of its residents coping with the disaster's aftermath and otherwise living their lives. If "Seinfeld" was famously a show about nothing, "Treme" is a show about everything. Everything human. Which it manages to pull off without feeling overstuffed, overwrought or artificial.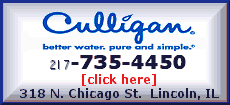 "Treme" is not dense or dark or difficult, which were words that seemed to attach themselves to a previous extraordinary series created by David Simon. Instead, "Treme" is hopeful and, befitting its setting, filled with music and stout-heartedness.
Moments big and little mingle in its narrative, the way they do in real life. In the exotic, challenged world that is New Orleans after the storm, "Treme" identities the common themes that unite its characters with its audience.
The actors make the whole thing look easy. They are a diverse crowd, diverse without a sense of satisfying any quota. However beautiful or ordinary-looking, each of them seems part of a relatable community -- not members of a heightened actors' class.