Leary's firefighter costume, helmet and tools are the first items included in the museum's entertainment collection relating to 9/11 as the 10th anniversary approaches. The FX firehouse drama is about firefighters dealing with the grief of losing friends and relatives at ground zero.
The show would have been impossible without help from New York firefighters to help the cast create fire scenes, learn their humor and see their work, Leary said.
"The thing that was attractive to me was brave men and what they do," Leary told The Associated Press, recalling how he created the show after his cousin died on duty as a firefighter and how he had admired the firehouse culture that helped them carry on amid tragedy.
Leary also knew firefighters who were at ground zero on Sept. 11. About a year after the attacks, he and co-creator Peter Tolan moved forward with the idea of a firehouse drama.
"Because it was 9/11, it had a real national shadow of grief about it," he said. "Peter and I were both attracted to the idea of having a long shot of repeatedly being able to examine these guys."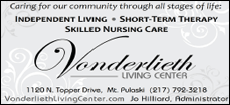 The show had its final season premiere Wednesday night. It ends its seven-year run just before the 10th anniversary of the attacks.
Its "tough and gritty portraits" of the lives of firefighters drew the museum's attention, said Dwight Blocker Bowers, curator of the entertainment collections.
"The situations on the show perhaps add a little bit of soothing to the people who lived through 9/11 because the leading character is haunted by memories constantly," he said.
The donation is the first in a series of events at the museum to mark the 10th anniversary of Sept. 11 and examine how it will be remembered and how life has changed.