Obama's hands-on negotiation a political necessity

Send a link to a friend

[July 15, 2011] WASHINGTON (AP) -- President Barack Obama's decision to haul lawmakers in day by day to negotiate a debt deal comes down to reality: He has no other choice. The president has essentially cleared his agenda to deal with one enormous crisis.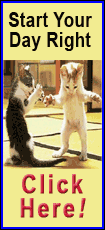 The threat of an unprecedented government default, combined with the shrinking time left to prevent it, has prompted an extraordinary dynamic in a town of divided government and divisive politics. For five straight days, the president and leaders of Congress have gathered in the Cabinet Room to try to work it out.
"It's absolutely remarkable," said Allan Lichtman, a presidential historian at American University.
Whether it is working is still in question.
From the White House perspective, Obama's all-consuming role as direct negotiator with the top House and Senate lawmakers is essential for maximizing leverage, conveying a sense of urgency and finding the votes in Congress so that both chambers will agree to raise the nation's borrowing limit by Aug. 2.
Without that vote, the government says it will not have the money to pay its existing bills, an outcome big enough potentially to wallop the world economy.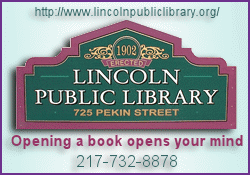 The Republicans who control the House insist the debt limit should not be raised without a corresponding package to slash the deficit. The debate over the size and composition of such a major debt-cutting package has kept Obama and lawmakers in tense talks for days.
So Obama is spending most of his time negotiating, reviewing options with staff, calling lawmakers, making his case in the media.
"It's really the only option we have," said White House communications director Dan Pfeiffer. "The consequences of not solving this problem are catastrophic."
The president was holding a news conference on Friday, his second in five days, to keep making his case. He did interviews with three local television stations in Washington and Philadelphia on Thursday and with one of the networks on Tuesday.
Obama's point man on the debt talks had been Vice President Joe Biden, who led nitty-gritty budget-cutting talks for weeks with Republican and Democratic lawmakers. That process was always intended to kick a potential deal up to Obama. It stalled short of that when all sides reached an unsolvable rift over tax increases.
"There are tactical or strategic factors to consider about what's most likely to get you where you want to be," said Michael Ettlinger, vice president for economic policy at the Center for American Progress. "There's a reason why people often have proxies in negotiations. On the other hand, there may be just no time for that."
By Monday, after Obama had twice met with lawmakers and the scope of the big deal he wanted was disappearing, he promised talks every day until an agreement was sealed. "We're going to resolve this, and we're going to resolve this for a reasonable period of time, and we're going to resolve it in a serious way," he said.
The talks, at times, have produced frustratingly little. And they may have strained relations within the leadership group, at least in the short term. On Wednesday, a clearly frustrated Obama warned House Majority Leader Eric Cantor, "Don't call my bluff," after the Virginia Republican urged him to accept a short-term debt ceiling extension that the president had promised to veto. "Enough is enough," Obama declared as he curtly walked out of the room. "I'll see you all tomorrow."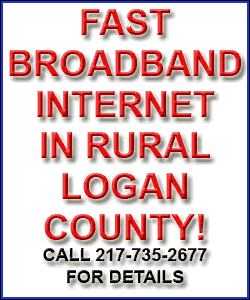 The White House says Obama is the one who has shown leadership and willingness to compromise. Faced with GOP intransigence over taxes, he asked Republican leaders directly what "shared sacrifice" they were offering. At another point, he used a Republican icon to congratulate himself for his deep involvement in the talks, insisting that Ronald Reagan never spent as much time as he has haggling with lawmakers over policy details.

"Obama has got to get this done," Lichtman said. "Even if people blame the Republicans in Congress, he's the president. And if things go rotten on his watch, he pays for it. This is his moment. And he knew it was going to be trouble, because Republicans have very little incentive to make a deal."

One of the people in the room each time, House Democratic leader Nancy Pelosi, said Obama has put on a display of patience.

"He is the president of the United States. I know he is busy," Pelosi said. "I myself am almost too busy to continue listening to some of the things going on in that room, so I know he must be very busy. But he has treated everyone there with great dignity."

Talks wrapped Thursday with Obama asking leaders to get back to him within 36 hours on a plan that would suit their members. There were no immediate plans for a sixth straight day of meetings, although one could occur over the weekend. All sides are under pressure to come to an agreement by next week.

Meanwhile, Obama is getting more face time with lawmakers than perhaps he had in mind.

The last such make-or-break negotiations, day by day, happened just earlier this year to prevent a shutdown of the government.

"Compared to the situation we're in right now, the government shutdown was peewee football. This is the Super Bowl," Pfeiffer said. "This is incredibly important. The consequences of a shutdown would have been bad. The consequences of not dealing with this situation would be historically disastrous."
[Associated Press; By BEN FELLER]
Copyright 2011 The Associated Press. All rights reserved. This material may not be published, broadcast, rewritten or redistributed.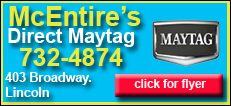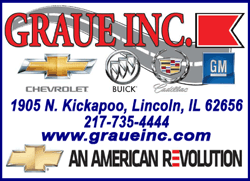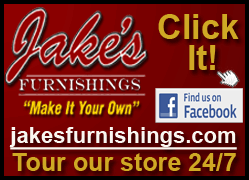 ---
News | Sports | Business | Rural Review | Teaching & Learning | Home and Family | Tourism | Obituaries
Community | Perspectives | Law & Courts | Leisure Time | Spiritual Life | Health & Fitness | Teen Scene
Calendar | Letters to the Editor