Turkey probes Kurdish autonomy declaration

Send a link to a friend

[July 15, 2011] ANKARA, Turkey (AP) -- Prosecutors on Friday launched an investigation into a Kurdish proclamation of autonomy in the country's southeast as the military deployed elite forces to the region where tensions are running high following the deadliest clash between troops and rebels in about three years.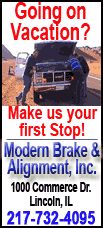 The prosecutor's office in Diyarbakir, the biggest city in Turkey's largely Kurdish southeast, said it was examining the declaration, which the government sees as a threat to national unity. Prosecutors are expected to press criminal charges against dozens of Kurdish lawmakers, politicians and activists after the probe.
An umbrella group that includes Turkey's Kurdish party proclaimed Kurdish autonomy in Diyarbakir on Thursday, hours after a clash left 13 soldiers and seven Kurdish guerrillas dead.
The move drew strong condemnation from the government as well as opposition parties.
"This is an act by those who want to start a civil war," said Akif Hamzacelebi, a lawmaker from the main opposition People's Republican Party.
The developments dramatically increased tension in Turkey, sparking anti-Kurdish protests across the country and an overnight firebomb attack on an office of the Kurdish party in Ankara . The military transferred hundreds of elite forces to the southeast where troops launched a major anti-rebel offensive as warplanes and helicopter gunships pounded remote areas where the rebels are believed to be hiding.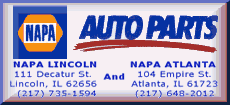 NATO Secretary-General Anders Fogh Rasmussen denounced the killing of the Turkish soldiers on Friday.
"I strongly condemn the terrorist attack in Diyarbakir province, in which 13 Turkish soldiers lost their lives and several others were wounded," Rasmussen said in a statement. "Such heinous attacks have no justification. I express my heartfelt condolences to the families of those who were killed. NATO allies stand in full solidarity against the scourge of terrorism."
Top generals and senior Cabinet members stood by coffins draped in the red and white Turkish flag at a solemn funeral service at a military base in Diyarbakir on Friday and prayed for the slain soldiers.
The military casualties were the highest since the rebels of the Kurdistan Workers' Party, or PKK, killed 17 soldiers in an October 2008 attack on a military unit on the Iraqi border. The rebels had also killed a dozen soldiers in an ambush along the Iraqi border in October 2007 attack which triggered a weeklong air-and-ground Turkish assault in early 2008 against Kurdish rebel bases in northern Iraq.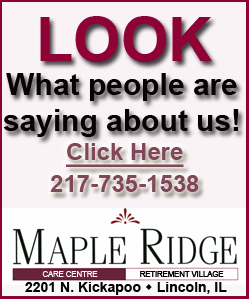 Interior Minister Idris Naim Sahin on Friday vowed to respond to the rebels in kind.

"We have to develop something else other than saying 'stop' to the ones that are embarked on a mission to kill," Sahin told reporters before traveling to Diyarbakir. "We have to see that it is a mistake to approach with good intentions against the malicious ones."

The attack Thursday came hours after lawmakers from the country's Kurdish party and the government failed to reach solution to end a boycott of parliament by Kurdish deputies. Kurdish lawmakers say they will not take their oath of office until five pro-Kurdish lawmakers who are facing charges of ties to Kurdish rebels are released from jail and another Kurdish politician, Hatip Dicle, whose election to Parliament was canceled due to a conviction for ties to the rebels is allowed to enter the parliament.

Kurdish politicians are pushing for greater cultural and political rights for Kurds, who make up around 20 percent of Turkey's 74 million people.

The conflict has claimed the lives of nearly 40,000 people since the rebels took up arms in 1984 seeking autonomy.
[Associated Press; By SELCAN HACAOGLU]
Copyright 2011 The Associated Press. All rights reserved. This material may not be published, broadcast, rewritten or redistributed.

---
News | Sports | Business | Rural Review | Teaching & Learning | Home and Family | Tourism | Obituaries
Community | Perspectives | Law & Courts | Leisure Time | Spiritual Life | Health & Fitness | Teen Scene
Calendar | Letters to the Editor