Challenge to visa lottery dismissed by judge

Send a link to a friend

[July 15, 2011] WASHINGTON (AP) -- In a blow to thousands of hopeful would-be immigrants who had been told they'd won a chance to apply for a green card, a federal judge ruled that the State Department can toss out the results of its May visa lottery, which were deemed invalid because of a computer error.
The State Department said the results of a fresh drawing would be available Friday.
Members of the group had been seeking class action status in their bid to stop the government from nullifying their selection in the visa lottery.
In early May, about 22,000 people were notified they had won a chance to apply for a visa as part of the Diversity Visa Lottery Program, which is aimed at increasing the number of immigrants from the developing world and countries with historically low rates of emigration to the U.S.
One of them, 42-year-old French native Armande Gil, who lives in Florida, called Thursday's decision by U.S. District Judge Amy Berman Jackson another disappointment.
"It makes the injustice even bigger and it's just a sense that there is nobody who hears us and whatever the government wants to do with us they can do and there is nothing we can do about it," said Gil, who had hoped to preserve her long-shot chance to get a U.S. visa without the traditional family or employer sponsorship.
From the nearly 15 million applications submitted between Oct. 5 and Nov. 3, 2010, about 90,000 names were supposed to be selected at random by a computer program. That number was to have been reduced to no more than 55,000 through attrition, interviews and various eligibility rules.
A glitch in the system meant that nearly 90 percent of winners were people who had applied within the first two days of the application period. Several of the original winners filed suit in federal court in Washington last month, weeks after the results were nullified.
Kenneth White, a California-based lawyer representing Gil and others in the case, did not immediately respond to an email request for comment.
State Department spokesman Mark Toner said the results of the new selection process would be available Friday on the lottery website.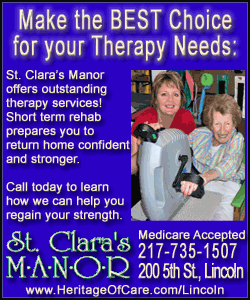 During a court hearing in Washington this week, Justice Department lawyer Hans Harris Chen argued that the original lottery results couldn't stand because they didn't comply with the federal law that established the program in 1994 and required that people be selected at random.

Jackson agreed and refused to block the new lottery.

___

Online:

Lottery website: http://dvlottery.state.gov/
[Associated Press; By ALICIA A. CALDWELL]
Caldwell can be reached at http://twitter.com/acaldwellap.
Copyright 2011 The Associated Press. All rights reserved. This material may not be published, broadcast, rewritten or redistributed.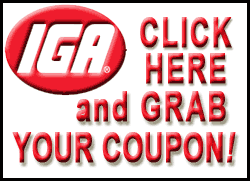 ---
News | Sports | Business | Rural Review | Teaching & Learning | Home and Family | Tourism | Obituaries
Community | Perspectives | Law & Courts | Leisure Time | Spiritual Life | Health & Fitness | Teen Scene
Calendar | Letters to the Editor