US preparing for stronger ties with Libyan group

Send a link to a friend

[July 15, 2011] ISTANBUL, Turkey (AP) -- The Obama administration is preparing to strengthen ties with Libya's main opposition movement as it becomes increasingly clear that the group will govern a post-Gadahfi Libya, senior U.S. officials said Thursday.
Traveling with U.S. Secretary of State Hillary Rodham Clinton to an international meeting on Libya in Turkey, the officials told reporters on the plane that Washington would bump up its relations with the Transitional National Council once it presents detailed plans for a democratic, transparent and inclusive government.
The council is expected to lay out plans for moving forward at Friday's meeting of the Contact Group on Libya in Istanbul. The officials said it was not yet clear if the presentation would satisfy concerns that the initial post-Gadhafi regime represent the full spectrum of Libyan society: all regions, all tribes and all political parties.
When and if it does, the U.S. will move to upgrade ties, freeing up financial assistance and improve the council's credibility although it would not likely amount to formal diplomatic recognition, the officials said. It would, however, be a step up from where the council stands now, they said. The officials spoke on condition of anonymity to discuss internal administration plans.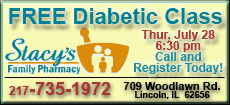 The U.S. and a growing number of countries consider the council the legitimate interlocutor for the Libyan people but do not formally recognize it as Libya's government. The council has been seeking formal recognition from the United States and others for months but has only received it from a handful of nations.
But with Moammar Gadhafi looking weakened and no significant rival opposition group emerging, the officials traveling with Clinton said it was apparent that more and more countries were looking to the council to run Libya at least for an interim transition period before elections could be organized.
That will require political, economic and security planning and Friday's meeting will look at how the participants can collectively help the TNC to govern, said one of the U.S. officials. Another official said the focus would be turning the council into an entity that is prepared to govern when the time comes and prepared to organize elections.
Friday's meeting of senior officials from more than 35 nations NATO's operation to protect Libyan civilians will be the fourth of its kind. It will be looking at stepping up pressure on Gadhafi to leave power and increasing support for the Transitional National Council.
Hundreds of millions of dollars have been pledged to special financial mechanism, but tens of millions in frozen Gadhafi regime assets in the United States and elsewhere are still inaccessible to the TNC because of the lack of recognition and U.N. sanctions.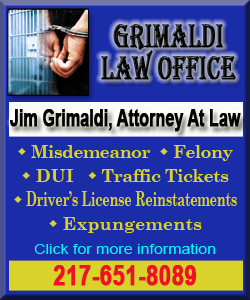 The conference takes place as officials assess that pressure is building against Gadhafi's regime after months of apparent stalemate between his forces and rebels. At the same time, French officials have said Libyan emissaries are seeking sanctuary for Gadhafi, who has survived sustained bombing by NATO war planes and armed drones since mid-March.

Clinton said Wednesday that Gadhafi associates were sending mixed messages about whether he would be willing to step down but said she thought Gadhafi's days in power "are numbered."

"We will continue to work closely with our international partners ... to increase the pressure on him and his regime, and we will keep looking for a way to achieve a cease-fire, end the military action, give the Libyan people a chance to plot their own way forward," she said.

After the focus on Libya at the Contact Group, Clinton will meet Saturday with Turkish officials for talks that are expected to concentrate on Middle East peace efforts, Turkey's strained relations with Israel, Iran and the brutal crackdown on pro-reform demonstrators in Syria. She will also attend an event in Istanbul aimed at promoting religious tolerance with the head of the 57-nation Organization of the Islamic Conference, which represents Muslim interests.

Clinton is in Turkey at the start of a 12-nation around-the-world diplomatic tour that will also take her to Greece, India, Indonesia, Hong Kong and southern mainland China. She is scheduled to return to Washington on July 25.
[Associated Press; By MATTHEW LEE]
Copyright 2011 The Associated Press. All rights reserved. This material may not be published, broadcast, rewritten or redistributed.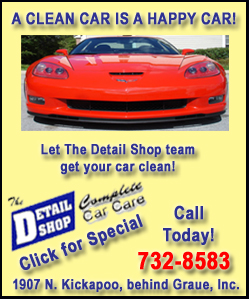 ---
News | Sports | Business | Rural Review | Teaching & Learning | Home and Family | Tourism | Obituaries
Community | Perspectives | Law & Courts | Leisure Time | Spiritual Life | Health & Fitness | Teen Scene
Calendar | Letters to the Editor