Today's highlight in history:
On July 15, 1971, President Richard Nixon delivered a televised address in which he startled viewers by announcing that he had received, and accepted, an invitation to visit the People's Republic of China.
On this date:
In 1870, Georgia became the last Confederate state to be readmitted to the Union. Manitoba entered confederation as the fifth Canadian province.
In 1910, the term "Alzheimer's disease" was used in the book "Clinical Psychiatry" by German psychiatrist Emil Kraepelin in honor of his colleague, Alois Alzheimer, who'd identified the condition.
In 1916, Boeing Co., originally known as Pacific Aero Products Co., was founded in Seattle.
In 1918, the Second Battle of the Marne, resulting in an Allied victory, began during World War I.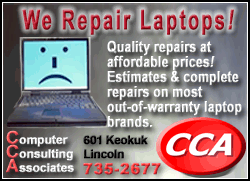 In 1948, President Harry S. Truman was nominated for another term of office by the Democratic national convention in Philadelphia.
In 1964, Sen. Barry M. Goldwater of Arizona was nominated for president by the Republican national convention in San Francisco.
In 1976, a 36-hour kidnap ordeal began for 26 schoolchildren and their bus driver as they were abducted near Chowchilla, Calif., by three gunmen and imprisoned in an underground cell. (The captives escaped unharmed.)
In 1979, President Jimmy Carter delivered his "malaise" speech in which he lamented what he called a "crisis of confidence" in America.
In 1985, a shockingly gaunt-looking Rock Hudson appeared at a news conference with actress Doris Day (it was later revealed Hudson was suffering from AIDS).
In 1996, MSNBC, a 24-hour all-news network, made its debut on cable and the Internet.
Ten years ago: China's President Jiang Zemin arrived in Russia to sign a friendship treaty -- the first between the former Communist rivals in more than 50 years.