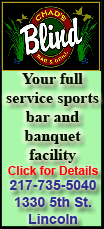 They cautioned, however, that other key issues remained for owners and players to resolve, including free agency and new offseason workout rules.
The people spoke to The Associated Press on the condition of anonymity because the negotiations aimed at ending the NFL's four-month-long lockout are supposed to be confidential.
After meeting for nearly 15 hours Thursday, NFL Commissioner Roger Goodell, NFL Players Association chief DeMaurice Smith, players and owners will meet again Friday morning as they attempt to end the sport's first work stoppage since 1987.
Talks gained steam in May, overseen by a court-appointed mediator, U.S. Magistrate Judge Arthur Boylan, who is on vacation this week. Boylan ordered both sides to meet with him in Minneapolis early next week, and the owners have a special meeting set for next Thursday in Atlanta, where they potentially could ratify a new deal.
Any agreement also must be voted on by groups of players, including the named plaintiffs in a class-action antitrust lawsuit pending in federal court and the NFLPA's 32 team representatives.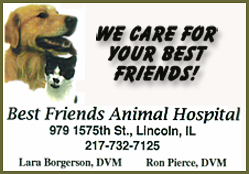 Baltimore Ravens defensive back Domonique Foxworth emphasized that when the last of the participants left after 11:30 p.m. Thursday, saying "there's really no deal until our players approve it."
Even once an agreement in principle on the core economic issues is drawn up, there will be more work to be done. That's because there are certain issues that won't be addressed in full until after the NFLPA re-establishes itself as a union -- a process that might take a couple of days -- and can then serve once again as a collective bargaining unit for the players.
Items that could fall under that umbrella include the league's drug-testing program, health insurance, retired players' pensions and other benefits, none of which is likely to be resolved completely while the union is still dissolved.
There's also a chance the players could pursue a lockout injunction for rookies and free agents after an appeals court ruled last week that the work stoppage could continue.
The NFL locked out players in March, after negotiations broke down and the old collective bargaining agreement expired, and now the preseason is fast approaching. The need to arrive at a deal becomes greater with each passing day.
The Hall of Fame game that opens the exhibition season is scheduled for Aug. 7 between the St. Louis Rams and Chicago Bears, who hope to be able to start training camp at the end of next week. Yet camps will not open without a new CBA in place.
Disruptions to the planned preseason schedule would decrease the overall revenue pie -- by tens or hundreds of millions of dollars, depending on how many games are canceled. The parameters for how to divide the more than $9 billion in annual league revenues have been sketched out, but remaining hurdles include the owners' desire to have more right-of-first-refusal tags for unrestricted free agents.