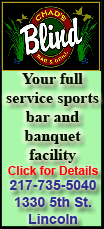 U.S. District Judge Reggie Walton left the question of a new trial up in the air. But he called a halt to the trial under way after prosecutors showed jurors evidence that he had ruled out -- videotaped revelations that a teammate had said he'd told his wife Clemens confessed to using a drug.
Walton scolded prosecutors and said he couldn't let the former All-Star pitcher face prison if convicted on such "extremely prejudicial" evidence.
"Mr. Clemens has to get a fair trial," Walton said. "In my view, he can't get it now."
Defense attorney Rusty Hardin, who had asked for the mistrial declaration, patted an unsmiling Clemens on the back as the judge announced his decision. As he left the courthouse, Clemens did not comment but accepted hugs from a couple of court workers, shook hands with the security guards and autographed baseballs for fans waiting outside.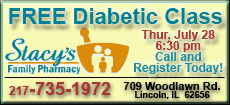 The quick end on only the second day of testimony was the second mistrial involving a superstar player accused in baseball's steroids scandal. Home run king Barry Bonds was convicted three months ago of obstruction of justice, but a mistrial was called on three more serious false-statements charges after jurors couldn't agree on a verdict.
Walton said he would hold a hearing Sept. 2 to decide whether Clemens should face another trial. Hardin told reporters, "I wouldn't even hazard a guess" about what Walton will decide.
Walton could end the prosecution by declaring that a new trial would run afoul of double jeopardy -- the right not to be brought to trial twice on the same charges for the same offense. But experts said it was unlikely that he would go that far, especially since the trial was just under way.
"Generally speaking, mistrial does not bar a trial of the defendant when the defendant requested the mistrial," said Harry Sandick, a former prosecutor who now defends white-collar cases. He said a judge may make an exception for misconduct on the part of prosecutors, but this appears to have been a simple yet devastating mistake.
"How could the government not have reviewed each piece of evidence after the court's pretrial rulings?" he said. "This is crucially important, and prosecutors have to do this all the time."
New York Yankees star shortstop Derek Jeter, once a teammate of Clemens', said after the mistrial was declared: "I'm no legal expert, but you want it to be behind him. Obviously, the more attention that's paid to that, it's just negative for the game in general."
The U.S. attorney's office in Washington, which tried the case, said it would have no comment because of Walton's gag order. Clemens also stayed mum.
"I'm not going to say anything," Clemens said as he left the courthouse. He and his legal team ducked into a nearby restaurant to escape the media horde following him.
The Clemens mistrial was the biggest embarrassment for the Justice Department in a high-profile case since the prosecution of Sen. Ted Stevens, R-Alaska, in which the government failed to turn over evidence favorable to the defense. That failure, two years ago, was so serious that Attorney General Eric Holder stepped in and asked a federal judge to throw out Stevens' convictions. The judge did so.
The unraveling of the current case began as prosecutors were showing jurors a video of Clemens' 2008 testimony before Congress. He is accused of lying under oath during that testimony when he said he never used performance-enhancing drugs during his 24-season career.
Clemens' former teammate and close friend, Andy Pettitte, had told committee investigators that Clemens confessed in 1999 or 2000 that he used human growth hormone. Clemens has said Pettitte "misremembers" or "misheard" their conversation.