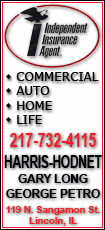 Aubrey Huff led off the ninth inning with a tying drive into the right-field seats, and the San Francisco Giants went on to a 6-2 victory over the struggling San Diego Padres in 12 innings on Thursday night.
Mike Fontenot brought in the go-ahead run with a bases-loaded walk with two outs in the 12th, and the NL West-leading Giants piled it on against the last-place Padres.
The bullpen collapse extended the Padres' losing streak to six games, tying their season high.
Bell was trying to preserve a 1-0 win for Aaron Harang, who threw seven strong innings in his second start back from a stint on the disabled list, but Huff hit his ninth homer.
"Huge for us. We're looking at a 1-0 loss there," Giants manager Bruce Bochy said. "We needed something like that to save us and he did with the home run."
Until Huff's shot, Bell hadn't given up a homer since San Francisco's Juan Uribe went deep on April 19, 2010.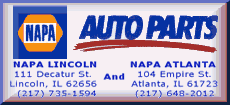 "I didn't know until someone told me it was last year against these guys and then I remembered it was Uribe," Bell said. "He tattooed one to left field.
"I threw a breaking ball inside, and then I tried to go down and in," Bell said. It was a pretty good pitch but I think Huff was maybe expecting it. He saw it real well and he just lifted it up. That's why he's good. He can just kind of throw his bat down there and flip it out of here. As soon as I saw him hit it, I knew it was going to go 10 to 15 rows deep."
It was Bell's second blown save in 62 chances dating to last year and second in 28 opportunities this year.
"That's a big hit right there, off one of the best closers in the game," Giants starter Madison Bumgarner said. "To put us back in the game right there, that was a big-time hit."
Giants All-Star closer Brian Wilson came on with the bases loaded and one out in the bottom of the 12th for his 27th save in 31 chances. He allowed Will Venable's sacrifice fly, then walked Chris Denorfia to load the bases before getting Jason Bartlett to ground out.
Cody Ross started the winning rally in the five-run 12th with a leadoff walk against Luke Gregerson (2-3) and was replaced by Emmanuel Burriss, who stole second. Gregerson then walked Brandon Crawford and committed an error trying to field Eli Whiteside's bunt, loading the bases. Miguel Tejada fouled out and Andres Torres struck out before Fontenot walked on four straight pitches.
Pablo Sandoval added a two-run single, and Nate Schierholtz and Huff each drove in a run with a base hit. All five runs that inning were unearned.
Santiago Casillas (2-1) threw two perfect innings for the win.