Williams, the man who popularized the lyrics "Are you ready for some football?" was in Florida on Thursday recording the opening promo an upcoming season that, right now at least, is still in limbo, with owners and players trying to strike a new labor deal.
Williams said he has sympathy for both the fans who are crossing their fingers that the season begins on time and those around the negotiating table. In more than two decades associated with the league, he said he feels like a man in the middle of a fight between his friends.
"We were in there recording the audio and I said, 'Why are we doing that, they aren't gonna play it,'" Williams joked. "But I know a lot of people in the football world -- the owners, the players, the marketing directors, and some of the great retired (players). So I see where they're coming from. I said, 'Well if we're going to Orlando to shoot this thing, I guess they're gonna play.'"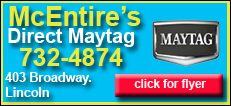 Whether or not Williams is right, what can't be disputed is that as much as famous broadcasters like Howard Cosell and Don Meredith were identified with "Monday Night Football," now too is the 62-year-old country star, who originally signed a one-year contract to be a part of the production in 1989.
His song "All My Rowdy Friends Are Here on Monday Night," is a remixed version of his 1984 hit song "All My Rowdy Friends are Coming Over Tonight." The retooled version of the song won him four Emmy Awards in the early 1990s as the opening theme to Monday Night Football.
"You think about it, 22 years, there's a whole generation of kids that are just getting out of college that don't know Monday Night Football without Hank Williams Jr.," said Bob Toms, an ESPN vice president who was with ABC when Williams was initially hired. "That song has become an anthem and that line has become the catchphrase that says Monday night. Hank's face and outfit, etc., kind of says 'Monday Night Football' to a lot of people."
ABC last produced the show for network television in 2005 before handing it over to fellow Walt Disney Co. property ESPN full time for the 2006 season. It was a seismic shift for a show that thrived outside of cable television for 35 years.
"I'm the only one, everybody else is gone. The true ABC Monday Night Football -- they're gone," Williams said.
He said he hasn't always been a fan of all the bells and whistles that have been tried during his tenure.
"I'm not gonna name any names, but when they used some of those other things...some of the hosts they had -- it didn't go over," Williams said. "But it's still great, no matter if they have Frank (Gifford) or Al or Mike Tirico hosting."