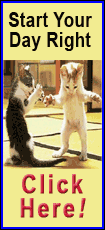 And that man is Aaron Jaffee, chairman of the Illinois Gaming Board.

State Sen. Terry Link, D-Waukegan, points to Jaffee's criticism of legislation passed back in 2009 that would allow for five new casinos in the state and the slow roll-out of video gambling.

"We have a gaming board that is clearly anti-gaming," Link said.

Link added that Jaffee has used his position as the state's top gambling regulator to take a personal stand.

"It's his job to regulate Illinois gaming industry," said Link. "It's not his job to preach."

But Jaffee said he is doing exactly what he's supposed to be doing.

"I'm not pushing for anybody or anything. I'm trying to protect the public interest," Jaffee said. "If lawmakers think they're representing the public interest, I don't think they know what they are talking about."

Jaffee said the casino expansion plan does not include enough oversight of the new casinos, nor has the General Assembly included enough money to regulate 15 casinos and a slew of new slot machines at Illinois' racetracks. Jaffe calls the plan "garbage."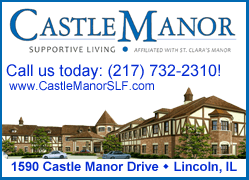 The relationship between Jaffee and lawmakers who supported the new gambling legislation, which has yet to be sent to Gov. Pat Quinn, is contentious at best.
State Rep. Lou Lang, D-Skokie, said he respects Jaffee, who served as a state lawmaker for 14 years and a Cook County judge for another 20. But Lang said Jaffee is overstepping his bounds and speaking out of turn.
"He is neither, today, a legislator or is he a judge. He is a regulator," said Lang. "And while regulators may have their own personal thoughts about legislation, it is not up to regulators to make comments about them."
Lang said legislators, and potential casino managers, can't help but wonder if after all that Jaffee has said, he can fairly implement laws he has criticized.
Jaffee said Lang, Link and other critics in the Statehouse have questions to answer about their own fairness.
"I don't know whether they're acting as legislators, or they're acting as lobbyists," said Jaffee.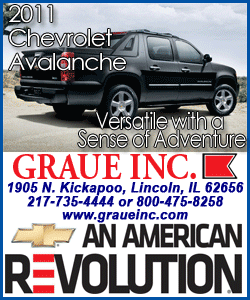 State Sen. Dave Syverson, R-Rockford, said that if Jaffee can't keep his comments to himself and fairly regulate Illinois' casinos, then he may have to leave the Gaming Board.
"The governor needs to be holding his people accountable," said Syverson. "And if the director does not want to implement these programs, then maybe he needs to look at stepping down."
Jaffee has been serving on the Gaming Board since 2005. He was appointed by former Gov. Rod Blagojevich, and his term was expected to expire in 2007. Jaffe, and in fact the entire Gaming Board, are holdovers who have not been reappointed by the governor.
The governor's office Thursday would not say when, or if, there are plans to renominate Jaffee to the Gaming Board.
"We are in the process of reviewing candidates for appointment or reappointment to the board," said Quinn spokeswoman Annie Thompson.
But Jaffee's reappointment would land him in front of state senators like Link and Syverson.
Syverson said Jaffee would have some questions to answer.
"Clearly he has a bias about wanting to expand gaming in Illinois, and that's really not his role," said Syverson.
Lawmakers have not yet sent the casino expansion plan to the governor. Link said that could happen by October's fall veto session.
[Illinois Statehouse News; By BENJAMIN YOUNT]