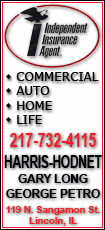 A low pressure system that brought scattered showers and thunderstorms to the northern Plains and upper Midwest will continue tracking eastward, bringing more showers and thunderstorms to the Great Lakes and upper Midwest. There is a slight chance that storms will turn severe in these areas and along a cold front that drags through the northern and central Plains. Expect periods of heavy rainfall, which will only make flooding problems worse for the Missouri River, the upper Mississippi River and the surrounding tributaries.
To the South, high pressure will continue pulling warm and moist air in from the Gulf of Mexico. This will create another hot and muggy day, with highs near 100 degrees and heat index values ranging between 110 and 120 degrees. Expect heat advisories to remain in effect from Texas and Oklahoma to Florida and Georgia.
Farther east, the ridge of high pressure will extend up the Eastern Seaboard and allow for another warm and sunny day for the Mid-Atlantic states, New England and the Northeast.
Out West, a trough of low pressure lingering off the West Coast brings more moisture onshore, creating low coastal clouds and cool conditions. Temperatures will remain slightly below seasonal for most of the West Coast.
Temperatures in the Lower 48 states Thursday ranged from a morning low of 37 degrees at Mount Washington, N.H., to a high of 102 degrees at Duncan, Okla.