Much depends on the shelf life of the outcry over alleged skullduggery by journalists working for British papers owned by Rupert Murdoch, who closed a newspaper, dropped a major business deal and agreed to testify before parliament in an attempt to defuse the uproar.
An inquiry authorized by Prime Minister David Cameron and a criminal investigation aim to clear up this particular mess, but reforming the media and untangling corrosive ties between politics and the press, what some call an embedded cultural defect, require the public's attention in the long term.
Without grassroots pressure, Britain's press will have less incentive to change.
But there's a fundamental dilemma: Even as Britons recoil at trashy tabloid tactics, they have bought such papers by the millions -- hungry for juicy gossip obtained by the very illegal means they decry.
Murdoch's now-shuttered News of the World was Britain's second best-selling paper, just behind its sister tabloid, The Sun.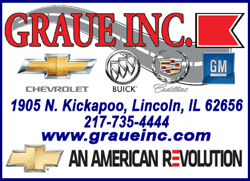 "The public's interest in these matters is fickle to say the least," said Steven Fielding, professor of political history at the University of Nottingham. "Murdoch is probably thinking, 'Well, if I can last for about six months, then everything will return back to normal.'"
Fielding said Britons were more concerned about the economy, jobs, services and quality of life, especially at a time when the government is implementing painful austerity measures aimed at getting the country's finances in order.
Martin Moore, a founder of Hacked Off, a group that seeks full accountability in the phone-hacking allegations, said he was concerned that a "summer hiatus" could cool tempers and chip away at momentum for reform.
"This is a moment and an opportunity to change things," he said.
In a speech on Thursday, Deputy Prime Minister Nick Clegg said Britain should look beyond the scandal and implement changes that will guarantee freedom of the press, which he described as the "lifeblood" of democracy, but also ensure accountability through robust corporate governance, and a solid framework that fosters diversity of ownership of media organizations.
"I know that there is real fear, among reformers, that this opportunity will pass us by. That there will be plenty of heat, but no light," Clegg said. "The pessimists have a point. In recent decades the political class has consistently failed to stand up to the media. Seeking to curry favor with powerful media barons or prevent their own personal lives from being splashed across the front pages."
Indeed, success and failure in British politics has long depended heavily on the blessing of the national press, which is, to put it diplomatically, unkind to those it does not respect. The media delivers judgments with icy, devastating eloquence or, in the case of some tabloids, piles on like bulky athletes in a rugby scrum.
The intimacy and sparring between British politicians and the press go back generations. Stanley Baldwin, then leader of the opposition Conservatives in 1931, was the target of a campaign for his ouster by Lord Beaverbrook, owner of the Daily Express, and Lord Rothermere, owner of the Daily Mail. He blasted their newspapers in a speech.
"They are engines of propaganda for the constantly changing policies, desires, personal wishes, personal likes and personal dislikes of two men," declared Baldwin, who also served as prime minister. He said the press barons sought "power without responsibility, the prerogative of the harlot throughout the ages."