The question, analysts say, is whether major oil producers like Saudi Arabia, Canada, Venezuela and others, will be able to meet the demand.
Shortages of Libyan crude helped push up oil prices earlier this year to the highest levels since 2008. Those concerns resurfaced Friday, as Barclays Capital said Libya's oil industry will be disrupted for longer than expected. Its daily exports of 1.5 million barrels were shut down when an anti-government uprising swept the country. The conflict has turned into a stalemate, and Barclays says it will take years -- not months -- for Libya to restore exports to previous levels.
That means spare production capacity for Saudi Arabia and other major oil producers "will get eroded very quickly," Barclays analyst Helima Croft said. "In that event, the pressure on prices will be substantial" as supplies tighten.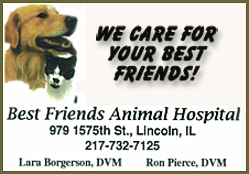 On Friday benchmark West Texas Intermediate crude for August delivery rose $1.55 to settle at $97.24 per barrel on the New York Mercantile Exchange. Brent crude gained $1.00 to settle at $117.26 per barrel on the ICE Futures exchange.
Barclays' assessment adds to previous warnings by the International Energy Agency and the Energy Information Administration that world demand will outstrip supplies this year. Despite sluggish economic growth in the U.S. and Europe, experts say that oil demand from China and other emerging nations will drive global oil consumption for years to come.
Oil had its ups and downs this week, ranging from about $94 a barrel to nearly $100. Some of the volatility was caused by Fed Reserve Chairman Ben Bernanke's comments about the possibility of another round of stimulus spending. A new government stimulus program could weaken the dollar and raise oil prices. Oil is priced in dollars and tends to rise as the dollar falls against other currencies, making oil less expensive for buyers with foreign money.
Bernanke said another stimulus program is not imminent. But no matter what the Fed does, analysts say, it won't solve the expected supply issues that have been boosting oil futures this year.