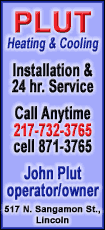 She was arrested Sunday on hacking charges, so her appearance had been in question. Rupert and James Murdoch are to be grilled by British lawmakers Tuesday over the scandal.
___
THIS IS A BREAKING NEWS UPDATE.
AP's earlier story is below.
___
LONDON (AP) -- Britain's Serious Fraud Office says it will give full consideration to calls for an investigation into phone hacking allegations relating to Rupert Murdoch's News Corp.
The statement came after lawmaker Tom Watson asked for a probe Monday.