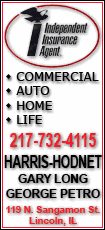 In a sign that contagion fears have not been allayed by last week's European bank stress test results, yields on Italian and Spanish bonds ratcheted up further. The rate on ten-year Italian bonds spiked up 0.19 percentage point to 5.88 percent, while the Spanish equivalent rose 0.18 percentage point to 6.26 percent.
Last Friday's stress tests have so far been met with a degree of skepticism by investors as they did not take into account any sovereign default. Only eight of the 90 banks tested failed and were pushed to raise euro2.5 billion ($3.5 billion); five were from Spain, two were Greek and one was Austrian.
The banks were required to reveal their exposure to the government debt of ailing countries like Greece, but analysts said it would have been better if the European Banking Authority had simulated the impact of a default in its test scenarios to better judge the system's strength.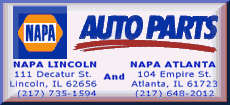 "On the face of it, the tests highlight that the European banking sector is in better health than expected, although crucially investor concern will remain over the credibility of the tests given that the tests did not include an assessment of the impact of sovereign defaults," said Lee Hardman, an analyst at the Bank of Tokyo-Mitsubishi UFJ.
After all, Greece is expected to be judged to be in default by credit rating agencies in the event that banks are involved in a second bailout of the debt-ridden country. On Thursday, EU leaders will hold an emergency meeting to discuss the terms of the second bailout.
Amid the uncertainty, bank shares across Europe took a hammering. Italy's Banco Popolare was down 3.7 percent, France's Credit Agricole fell 3.7 percent and Germany's Deutsche Bank dropped 2.6 percent. The retreat wasn't just isolated to countries that use the euro -- Britain's Barclays fell 3.3 percent.
The worry in the markets is that this week's EU meeting will fail to come up with concrete measures to deal with Greece amid growing signs of a split between the European Central Bank and the German government in particular.