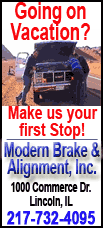 Benchmark oil for August delivery was down 35 cents to $96.89 a barrel at late afternoon Singapore time in electronic trading on the New York Mercantile Exchange. Crude rose $1.55 to settle at $97.24 on Friday.
In London, Brent crude fell 91 cents to $116.35 per barrel on the ICE Futures exchange.
On Friday, 8 of 90 European banks flunked stress tests designed to gauge how they would fare in another recession, and 16 more barely passed. Investors in Europe have been rattled by concern Greece's debt crisis could spread to other EU countries and further undermine already weak economic growth.
Traders are also eyeing the U.S., where lawmakers have yet to agree on government spending two weeks from a deadline about raising the debt ceiling. Ratings agencies have put the U.S. credit rating on downgrade watch as a result.
Consumer confidence fell in July to its lowest in more than two years, according to a Thomson Reuters/University of Michigan survey released Friday.