Michael Sidibe, executive director of UNAIDS, said the gap in access to HIV treatment should be closed both within and between countries.
Sidibe called for better delivery on the ground, a reduction in the number of years it now takes to turn scientific discoveries into actual progress for the poor, and increased cooperation among states, pharmaceutical companies and international organizations.
"We must use innovation to overcome social division and inequity," he said at the opening of an international AIDS conference in Rome.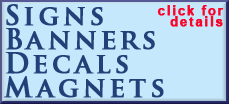 In Africa, the hardest hit continent, 6.6 million people are now on AIDS medication, but 9 million people eligible for treatment are on waiting lists, according to the World Health Organization. In the United States, many state assistance programs that help people access AIDS medications also have waiting lists.
"Most of those people don't know what'll happen to them. Do we tell them that they should die?" Sidibe said. "Having 9 million people wait day and night with their families is morally wrong. It is socially unacceptable."
The conference opened a few days after the announcement of a significant scientific breakthrough in stopping the spread of the virus: Two studies conducted in Africa showed that an antiretroviral drug made by United States firm Gilead Sciences already known to help prevent the spread of the virus in gay men also works for heterosexual men and women, researchers said. One of the studies showed the drug lowered the risk of infection for those believed to be regularly taking the pills by roughly 78 percent, the researcher reported.
In both studies, participants were also offered counseling and free condoms, which may help explain the relatively low overall infection rate.
According to figures provided at the conference, more than 25 million people have died of AIDS-related illnesses since the beginning of the pandemic 30 years ago, and an estimated 33.3 million people are currently living with HIV. Every day, 7,000 people across the world are infected, and more than 4,900 die from AIDS-related illness.