Today's
highlight in history:
On July 18, 1811, English novelist William Makepeace Thackeray, author of "Vanity Fair," was born in Calcutta, India.
On this date:
In A.D. 64, the Great Fire of Rome began.
In 1536, the English Parliament passed an act declaring the authority of the pope void in England.
In 1610, highly influential Italian baroque artist Michelangelo Merisi da Caravaggio died in Porto Ercole at age 38.
In 1792, American naval hero John Paul Jones died in Paris at age 45.
In 1911, actor Hume Cronyn was born in London, Ontario, Canada.
In 1932, the United States and Canada signed a treaty to develop the St. Lawrence Seaway.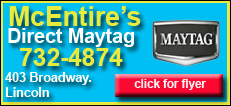 In 1940, the Democratic national convention at Chicago Stadium nominated President Franklin D. Roosevelt for an unprecedented third term in office.
In 1947, President Harry S. Truman signed a Presidential Succession Act which placed the speaker of the House and the Senate president pro tempore next in the line of succession after the vice president.
In 1969, a car driven by Sen. Edward M. Kennedy (D-Mass.) plunged off a bridge on Chappaquiddick Island near Martha's Vineyard; his passenger, 28-year-old Mary Jo Kopechne (koh-PEHK'-nee), drowned.
In 1981, six weeks after being paroled from prison, Jack Henry Abbott, acclaimed for his book "In the Belly of the Beast," fatally stabbed waiter Richard Adan. (Abbott was convicted of manslaughter and sent back to prison; he later committed suicide.)
Ten years ago: President George W. Bush, en route to an economic summit in Italy, stopped over in Britain as he began his second trip to Europe in a month.