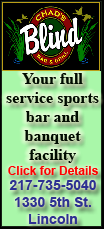 Thousands dead or missing. Villages erased. Homes destroyed.
The players on Japan's women's World Cup team invoked the slow recovery from a devastating tsunami and earthquake time and again. Whatever they could do, they vowed, they would.
True to their word, the gleaming World Cup trophy will ride back on the plane with them -- a prize, they hope, that will lift the gloom, even if only for a short while.
"Before we went to the match tonight we had some commentary on television and we heard comments on the situation in Japan," coach Norio Sasaki said after Japan upset the Americans for the World Cup title in a riveting final Sunday night, 3-1 on penalty kicks, after coming from behind twice in a 2-2 tie.
"We wanted to use this opportunity to thank the people back home for the support that has been given."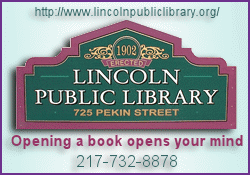 This was Japan's first appearance in the final of a major tournament, and it hadn't beaten the Americans in their first 25 meetings, including a pair of 2-0 losses in warm-up games a month before the World Cup. But the Nadeshiko pushed ahead, playing inspired soccer and hoping their success could provide even a small emotional lift to their nation, where nearly 23,000 people died or were reported missing in the March 11 catastrophe.
Following each of their games in Germany, the players made a solemn parade around the field with a banner that read, "To our Friends Around the World -- Thank You for Your Support." Before Japan upset Germany in the quarterfinals, Sasaki showed his players images of the destruction to remind them of their higher purpose.
"They touched us deep in our souls," star Aya Miyama said about the photos at the time.
And they responded in kind. Joyous fans wearing Japan jerseys hugged and sang in Tokyo as they watched the players hold the trophy aloft, confetti swirling around them and flecking their hair with gold. Special newspaper editions were printed by the national papers and handed out to pedestrians in Tokyo on Monday morning, while scenes from the game were replayed constantly on television.
It was the first World Cup title won by an Asian country.
"If any other country was to win this, then I'm really happy and proud for Japan," Carli Lloyd said. "Deep down inside I really thought it was our destiny to win it. But maybe it was Japan's."
As the Japanese players celebrated, the Americans watched in stunned silence. Through every comeback, to every last second, they believed they were meant to be World Cup champions after their rocky year -- needing a playoff to qualify, a loss in group play to Sweden, the epic comeback against Brazil.
They simply couldn't pull off one last thriller.
"The players were patient. They wanted to win this game," Sasaki said. "I think it's because of that the Americans scored only two goals."
The Americans squandered countless chances before Abby Wambach scored in the 104th minute of overtime to give the U.S. a 2-1 lead.
But Homare Sawa, flicked in a corner kick in the 117th to tie it. It was the fifth goal of the tournament for Sawa, who led all scorers in her fifth World Cup.