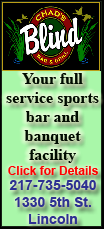 It had been a full decade since he contended for a major championship, his best swings seemingly behind him as a new generation from Northern Ireland seized the spotlight. He was graying on top and pudgy around the waist, shoved aside to the role of lovable geezer with a fondness for smoke and drink.
That wasn't even the worst of it.
Not even close.
Five years ago, Clarke lost wife Heather to breast cancer, a disease she had seemingly beat until it came back with a vengeance. He buried his spouse and faced life as a single father with two young boys to raise, a guy who'd had it all but suddenly found himself asking why life was so unfair.
"It's been a long, bumpy road," Clarke said Sunday evening. "I've had a few bad things happen to me."
These days, life is looking a whole lot better.
Clarke is planning to marry again, and he can bring along a neat little trinket to the wedding.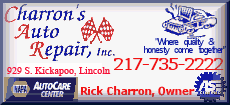 The claret jug.
A career -- heck, a life -- came full circle at Royal St. George's, where Clarke crafted a triumph that no one saw coming except himself. He won the British Open by a comfortable three strokes, but only because he never lost faith.
"I always believed I would get myself back up here," he said before heading out to the 18th green to collect the oldest trophy in golf. "I always believed I had enough talent to challenge and win one."
He teared up a bit as he thought about the one who wasn't there to share the moment, his late wife.
"In terms of what's going through my heart, there's obviously somebody who is watching down from up above there, and I know she'd be very proud of me," Clarke said. "She'd probably be saying, 'I told you so.'"
Indeed, this was overdue.
No one had ever gone more than 15 starts in the British Open before winning, and this was the 20th try for Clarke. He hardly seemed on top of his game, having dropped out of top 100 in the world and not even eligible for the last three majors.
Talk about perseverance.
"All worth it, most definitely," he said. "It's been a long journey to get here. I'm 42 and I'm not getting any younger. But I got here in the end. It may be the only major that I win, it may not be the only major I win. But at least I've gone out there and did my best, and my best was good enough to win."
Then, it was time to celebrate. Ohhhh, what a celebration it was. When Clarke returned to the course Monday morning for a few more interviews and some picture-taking on the 18th green, the red, bleary eyes told it all.
"I've not been to bed yet," he said. "I probably won't get any sleep until tomorrow. You have to enjoy it while you can."
Clarke was solid from start to finish, holding off Phil Mickelson and Dustin Johnson.
Three straight days in the 60s sent him to the final round with a one-shot lead. He didn't get flustered when Mickelson ripped through the front side with a 5-under 30 despite relentless wind, in wacky conditions that kept flipping back and forth between pounding rain and bright sunshine.
At one hole, Clarke teed off only after scrambling for his rain gear -- and could've used sunglasses by the time he got to the green.
Mickelson rolled in a 25-footer for eagle at the seventh to claim a share of the lead. Clarke came along four groups later and knocked down a 20-foot eagle of his own, stretching his advantage back to two strokes.
With a cigarette curled under his fingers as he barreled down the fairways, Clarke never looked back.
Lefty had a last-gasp birdie at the 10th, but his putter suddenly went cold. He lipped out a 2-footer for his first bogey at 11, the wind ripped from his sails. "A stupid mistake," he called it. "There was nothing to it."
His shoulders sagged, as if he sensed his comeback was over. He made three more bogeys coming in and even yanked his approach at the 18th into the grandstands.
Clarke had one more Yank to hold off. Actually, he merely had to watch while Dustin Johnson made another huge blunder on the final day of a major.
Johnson, also playing in the final group, birdied the 10th and the 12th to get within two strokes of the lead. At the par-5 14th, Johnson drove it in the fairway, then eyed the flag and pulled out a 2-iron.
"Definitely a go situation," he said.
Instead, he went out of bounds.