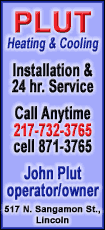 Dustin Pedroia singled with two outs in the top of the 16th inning, snapping a scoreless tie and giving the AL East leaders a 1-0 win over the Tampa Bay Rays on Sunday night.
Josh Beckett and five relievers combined to pitch a three-hitter for the Red Sox, who won for the eighth time in nine games, retaining a 1 1/2-game lead over the second-place New York Yankees in the division.
Pedroia lined a single to right field off Adam Russell (1-2), driving in Josh Reddick from third base. Reddick drew a leadoff walk, moved to second on a sacrifice bunt and to third on Marco Scutaro's infield hit.
"I just wanted to go home. I think everybody did," said Pedroia, who was 3 for 7 while the remainder of the Red Sox went 2 of 45 against nine Tampa Bay pitchers.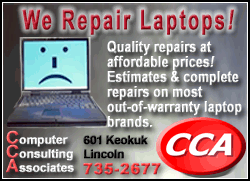 "They threw the ball outstanding all night and we did, too. It was a great game. I'm just happy we won."
Alfredo Aceves (5-1) pitched three scoreless innings for the win. Jonathan Papelbon worked the bottom of the 16th for his 21st save in 22 opportunities.
It was the longest 1-0 game in the major leagues since the Brewers at Angels on June 8, 2004, went 17 innings, according to STATS LLC. The longest 1-0 game ever was 24 innings between the Mets and Astros in 1968.
Both teams got outstanding performances from their starting pitchers, with Beckett allowing one hit -- an infield single -- and Tampa Bay's Jeff Niemann limiting the Red Sox's potent lineup to pair of singles through eight innings. They both also wasted opportunities to win it long before it ended after 5 hours, 44 minutes -- the longest by time in Rays history.
Beckett limited the Rays to one hit in a 3-0 complete game shutout at Tropicana Field last month, and the All-Star right-hander was equally tough on them this time.
Reid Brignac's third-inning, infield single was Tampa Bay's lone hit off Beckett on June 15. Evan Longoria's grounder back to the mound bounced off the pitcher's right foot with two outs in the first and was the only blemish on his pitching line Sunday as he struck out six and retired the last 22 batters he faced.
Niemann was almost as good while working a season-high eight innings, allowing a two-out single to Adrian Gonzalez in the first and Pedroia's single down the left field line leading off the fourth. The 6-foot-9 right-hander walked Reddick with one out in the fifth and Scutaro with two outs in the eighth, fanned a career-high 10 and didn't allow a runner past second base.
Pedroia extended his hitting streak to 15 games, one shy of his career best. He's also reached base in 27 consecutive games dating to June 15, the longest current stretch in the majors.
"By that time it's not just physical, but it's mentally draining," Red Sox manager Terry Francona said of Pedroia's winning hit. "That's probably the one guy you know is going to figure out a way."
Both teams wasted opportunities to win it in the ninth.
The Red Sox loaded the bases on Pedroia's double and two walks before reliever Kyle Farnsworth escaped by getting Reddick to fly to center field. Longoria flied to right, sending the game into extra innings after Boston's Daniel Bard gave up a two-out single to Johnny Damon and walked Ben Zobrist in the bottom of the ninth.
Sean Rodriguez had Tampa Bay's third hit, a leadoff single in the bottom of the 11th.