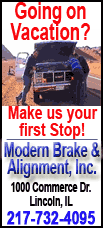 Newman held off Stewart, his boss and teammate, Sunday at New Hampshire Motor Speedway for his first victory of the season.
"We'll relish this moment and figure out what we did right so we can keep doing it," Newman said.
Newman and Stewart made it the first front-row start for SHR in qualifying Friday and they followed up with first- and second-place finishes for the first time on race day. It was a banner weekend for SHR, and Newman and Stewart have jostled themselves in position to qualify for the Chase for the Sprint Cup championship.
Even the usually gruff Stewart enjoyed this celebration.
"It was a perfect day for the organization for sure," Stewart said.
It was needed, too.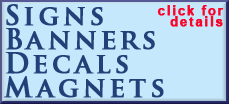 Newman won for the first time since April 2010 in Phoenix and Stewart earned only his second top-five of the season. It was a pair of near-flawless runs for the drivers as they gear up for a championship run.
Stewart joked that he asked for just one day where something didn't go wrong with the race teams. They got it on a day when only four of the top-10 drivers in the points standings had a top-10 finish.
"It's no secret we've been struggling this year," Stewart said. "But it really shows me the depth of the people we got in our organization. It's been one of the weirdest years as far as weird things and bad luck happening to both of us."
Newman became the 13th driver to win in Sprint Cup this year, matching the total from last season after only 19 of 36 races.
Only seven races remain until the Chase field is set. The top-10 drivers automatically earn a spot. Two spots in the Chase will go to the winningest drivers ranked between 11 and 20.
Stewart is peeking outside the contenders in 11th place. Newman is in eighth.
"It puts us in a lot better position that's for sure," Newman said.
Newman was at home in New Hampshire's Victory Lane. He also won the Modified Tour race Saturday.
He choked up after taking the checkered flag as he dedicated the victory to the military and a close friend who died of cancer. There was a catch in his voice as he talked about the friend who died in April. Newman wears a bracelet in his honor.
Newman drives the No. 39 Chevrolet for the U.S. Army and there was a healthy military presence in Victory Lane and at his news conference.
"I told him I was proud of him and it was a great day for our organization, great day for the Army," Stewart said.