Hayes scored the go-ahead run on Greg Dobbs' bases-loaded walk in Florida's three-run eighth inning, and the Cubs lost 7-5 at Wrigley Field on Sunday.
Hanley Ramirez homered during Florida's three-run first, belting a long solo drive for his ninth of the season. John Buck hit three singles and reached four times.
The Marlins went ahead for good during the wild eighth.
Mike Stanton started the inning with a strikeout but hustled to first when Kerry Wood's fastball struck home plate umpire Phil Cuzzi in the mask and rolled back to the screen. Mike Cameron hit into a double play, but Wood hit Buck and walked pinch-hitter Wes Helms.
Hayes came in to run for Buck and nearly was picked off second, but second base umpire Lance Barrett ruled he was safe. Cubs manager Mike Quade ran onto the field to protest and replays suggested he had reason to complain.
"It's getting tough to watch some of this," Quade said. "I get bang-bang (plays). I have all the respect in the world for these (umpires). We've heard a lot of comments lately and I try to stay out of it, but there were a couple of calls in this series that were mind-boggling."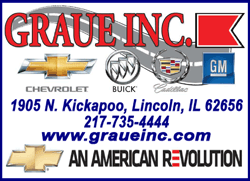 Emilio Bonifacio then reached on an infield single, setting the table for Dobbs' four-pitch walk against Wood (1-5). Logan Morrison then hit a two-run single to center that made it 7-4.
"Terrible, absolutely terrible," Wood said about the call at second. "I didn't make pitches after that obviously. ... (Barrett) was right on it, right on top of it, and butchered it."
Chicago (38-58) dropped three of four in the series to fall to 20 games under .500.
"It was not a good series for us, but we had company," Quade said, referring to the umpires. "And I hope that as accountable as we need to be, those guys are being accountable."
Hayes said he thought he was safe but Helms disagreed.
"He out. I can lead off first base and see you were out," Helms said.
"Well apparently I was out," Hayes responded.
Aramis Ramirez hit a two-out RBI double in the bottom half of the eighth but Randy Choate came in and got Carlos Pena to bounce out to end the inning. Leo Nunez allowed Marlon Byrd's leadoff single in the ninth before retiring three straight for his 26th save.
Four Florida pitchers retired 20 straight batters after Darwin Barney's single in the second, the streak ending with Starlin Castro's two-out walk against Steve Cishek in the eighth.