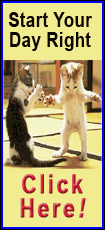 The third annual Family Fun Day, hosted by Open Arms Christian Fellowship, attracted over 1,500 individuals, at least 100 more than last year's count. And not everyone registered, so the total is actually higher. Almost 2,000 hot dogs were grilled and eaten. Scully Park does not often see that many people (or hot dogs) at one time.

"This is our way of reaching out to Lincoln," said Pastor Larry Crawford. "We love this town and its people, and we wanted to do something that would express our caring for the community. So, three years ago, we decided to give the people of Lincoln something special: somewhere that parents and grandparents could take their children that didn't cost a lot of money, and where they could have fun together.

"This is all free," Pastor Crawford continued as he looked across the park, "because with the way things are right now, there are parents who cannot afford to take their children out to eat, or take them on a vacation, or even on an outing for the day.

"Look around," he said, "and you will see several families with three, four, sometimes up to six kids. Where could they go to have a meal or find entertainment they could afford? This event has food, entertainment, games for the kids, and everything can be done as a family. Free."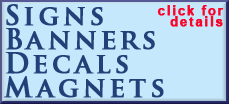 The fun and excitement included inflatable games, a putting green, rock-climbing wall, giant slide, face painting, musical instruments (touchable, playable for kids), a simple sandbox with scoops and buckets, bean bag toss, Frisbee golf and more. A dunk tank gave amateur pitchers a chance to test their skills. Volunteers took turns on the dunking seat, including Logan County Sheriff Steve Nichols and Logan County State's Attorney Michael McIntosh.
Free food and snack items were hot dogs, snow cones, cotton candy and popcorn. Large beverage coolers full of ice water were centrally located, and the July heat made them a popular spot.
A food bank was available, managed by Open Arms Christian Fellowship member Jake Wilson. Bags of nonperishable items and loaves of bread were free for individuals and families. Wilson said the food bank is his calling.
"I told Larry Crawford when I first attended the church that I wanted to be part of the food pantry and its mission," Wilson said. "With the tough economy, people need help with food for themselves and their families. It is a basic need. We have a food bank at the church, and if anyone needs assistance they can call the office and make arrangements to come in." (The church number is 732-4800).
"The people of Lincoln and the surrounding area are very generous in helping their fellow man," Wilson said. "The food we are giving out today came from a one-day food drive at Walmart. We call our distribution and food bank the Bread Ministry.
"We also take bags of food to the Mission Mart, New Beginnings, The Oasis and to the high-rises for seniors and others who need it. This is the purpose: to help those who are in need."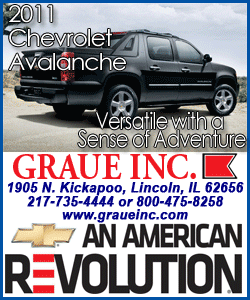 Ongoing entertainment under the tent included local singer Lesleigh Bennett and several Christian bands.
Also on stage and demonstrating their skills on the open lawn were Lincoln Police Cpl. Kevin Lynn and his K-9, Duke. The officer told the audience that Duke had been trained at the Illinois State Training Center in Pawnee but had received initial instruction in his native country of Holland. Consequently, Duke understands Dutch better than English and receives his commands in that language. Lynn was taught the necessary phrases, but Duke is so well-trained and smart that he knows what is expected of him by hearing a one-word command.
Duke is trained to sniff out narcotics and can also be used to track the scent of lost children and adults. He is referred to as a "passive alert" dog because when he detects drugs, he sits down at the location instead of barking and jumping at the source of the smell. The less aggressive action eliminates further confrontation with a suspect and allows officers to ask questions and address the issue at hand instead of dealing with an irate person whose property is being attacked by the dog.
At the end of the day, demonstrations of strength and concentration were performed by the "Mighty Warrior," who spoke to the audience about Christianity and strength in commitment to God. His finale included twisting a soda can, bending a skillet and tearing a phone book into two pieces -- not the Lincoln phone book, a giant metropolitan copy.
Registration gave a head count and also distributed a raffle ticket for drawings throughout the day. Over 115 area businesses contributed merchandise and gift certificates for prizes. A listing of those businesses was provided in a packet given to registrants, along with a note to patronize the contributing businesses in appreciation for their consideration.
Open Arms Christian Fellowship, 311 Broadway in Lincoln, is also sponsoring a Vacation Bible School on Aug. 8-12, from 6 to 8 p.m., at the church. To register a child and schedule transportation, if necessary, contact the church at the number noted in this article.
[By MARLA BLAIR]