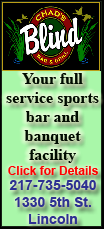 It came as no surprise that during the conference, some of the most talked about topics revolved around how to respond and react to the latest blows delivered to Regional Offices of Education by Gov. Pat Quinn's budget-cutting efforts.

In the state of Illinois there are currently 44 ROE districts, with 44 superintendents plus their assistant superintendents who are working without a paycheck.

Quinn has cut their salaries from the state budget, plus he has taken huge cuts out of their operating budget.

For Anderson and all the other superintendents, this means she is working without pay, without life insurance, retirement contributions and may be at risk of also losing her health insurance coverage.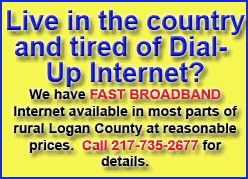 In addition, the superintendents' ability to perform their duties is being hindered by the lack of operating funds as well as the fact that the state is still lagging behind in making payments for the last school year.
"Our office alone is still awaiting approximately $183,000 in payments, and Mid-Illini Educational Cooperative, our co-op for professional development, is behind far more than that," Anderson said. "We do the state's work -- the state just hasn't paid and isn't paying for it."
The list of duties performed by local ROEs is lengthy, but to put it in a nutshell, some of their most important services revolve around assuring that school children are learning in a safe and proper environment.
ROEs are responsible for facility inspections to assure that school structures and equipment are safe for children. They oversee certification and re-certification of teachers to assure that children are being instructed by the best qualified teachers. They are responsible for background checks for service personnel such as bus drivers, to assure that children are being entrusted to responsible adults.
These and the long list of other services provided are done so as to offer students in the state the best possible education so that they can go on to perform well in college and in their careers.
For the regional superintendents, including Anderson, there is no question as to what they are going to be doing in the future; they are going to continue working without pay until something is resolved.
Currently Quinn's proposal for paying superintendents is that they get the money from local entities.
"In light of the fiscal crisis, created by the state's inability to pay its bills, it is not only irresponsible for the state to suggest such action," Anderson said, "but also unlikely that schools and/or county boards, for example, would even be able to add these costs to their already-strained budgets."
Quinn's plan calls for the superintendents to be paid by the counties or school districts from their share of the non-home rule tax.
Several years ago, the state of Illinois ruled that counties, municipalities and other local entities could not levy personal property taxes from business owners. Instead, those businesses pay a similar tax to the state, which in return distributes a portion of it back to local entities.
However, since 2009 the state has continually lagged behind in making those payments. Municipalities such as Lincoln and counties such as Logan all over the state are seeing these payments coming in five and six months behind when they should.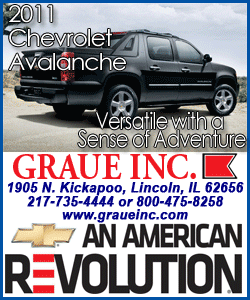 In addition, the local governments are themselves reeling from a poor economy. Loss of sales tax revenue and loss of income tax revenue due to loss of jobs in their regions has put a strain on their budgets and made it virtually impossible for them to add any kind of contingency money to their coffers.
This proposal will make the daily operations of local government all the more difficult as they will struggle to take on another obligation without any increased revenues.
"I'm not sure that many people realize this," Anderson said. "Our counties are already required to provide statutory funding for our office operations (105 ILCS 5/3A-7), including the costs of secretarial service, office space and other expenses necessarily incurred in the operation of the office."
She added, "We are certainly grateful for that support and will soon be preparing our FY 2012 proposed general office operations budget to submit for their consideration; however, the uncertainty of the current situation will probably make that task a little more difficult than normal for all of us."
The move would also put a great deal of pressure on public schools when they are already suffering financial blows at the hand of the state.
Even in the last few months, local school superintendents such as Robert Bagby of Lincoln Community High School have had to look at the future of busing in their districts, as the state simply failed to pay much of last year's obligation and is outlining huge cuts in next year's transportation reimbursements.
While they were in Springfield last week, the leadership of the superintendent association did get an opportunity to meet with members of Quinn's staff, including the governor's budget director, David Vaught. However none of the issues were actually resolved as a result.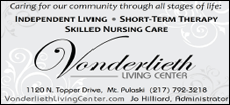 At the moment, the state of Illinois is required by its own statutes to pay regional superintendents and their assistants, a law that is clearly being broken.
In order for the burden to pass to other entities, lawmakers will have to pass a new resolution making it so. Because legislators are not in session at this time, it appears that no solid decisions regarding this issue will even be reached until late this fall, perhaps as late as October.
In the meantime, Anderson said that for herself, her assistant Terri McDowell, who works out of a Mason County office, and all their counterparts across the state, there is little question as to what they will be doing.
"The regional superintendents and assistant regional superintendents remain committed to fulfilling our responsibilities," Anderson said, "and, especially at this time of year, will continue to focus, particularly, on those things that ensure our students are receiving a quality, safe educational experience."
[By NILA SMITH]