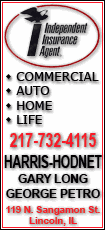 The Minnetonka, Minn., company earned $1.27 billion, or $1.16 per share, in the three months that ended June 30. That's up from $1.12 billion, or 99 cents per share, in the same quarter last year. Revenue rose 8 percent to $25.23 billion.
Analysts surveyed by FactSet forecast earnings of 91 cents per share on $25.22 billion in revenue.
UnitedHealth also hiked its 2011 profit forecast by 20 cents per share. It now expects earnings of $4.15 to $4.25 per share, up from its forecast in April for earnings of $3.95 to $4.05 per share. It expects $101 billion in revenue.
UnitedHealth is the largest health insurer based on revenue and the first to report earnings every quarter. Many see the company as a bellwether for managed care companies.
The company's total medical enrollment jumped 5 percent to 34.2 million. The insurer said moderated health system use helped its performance. UnitedHealth and other insurers have been helped in recent quarters by health care use that has grown at a slower-than-expected clip.