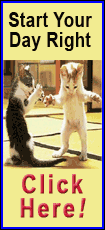 Depressed home prices and high rates of foreclosures have limited job growth in Arizona, California and Nevada. Meanwhile, a delayed housing bust and cuts in state government and construction jobs have led to rising unemployment in Idaho, Montana and Utah since the recession ended.
The easing of stress over the past two years was most felt in Midwestern states that have seen growth in manufacturing jobs, such as Indiana and Michigan. However, those states experienced a monthly jump in stress in May because many counties there were adversely affected by supply chain disruptions caused by the Japan crises.
The AP's Stress index calculates a score from 1 to 100 based on unemployment, foreclosure and bankruptcy rates. A higher score signifies more economic stress. Under a rough rule of thumb, a county is considered stressed when its score exceeds 11. By that standard, about a quarter of the nation's 3,141 counties were stressed in May, roughly the same as in April.
The average county Stress score in May was 9.7, the lowest level since April 2009. Slight declines in foreclosures and bankruptcies in May offset a tiny rise in the unemployment rate.
Nevada had the nation's highest level of stress in May with a score of 19.31. It led the nation in unemployment, foreclosures and bankruptcies. It was followed by California (15.07), Florida (14.11), Michigan (13.47) and Arizona (13.46).
North Dakota was the least stressed -- as it has been since the recession began in December 2007 -- with a score of 3.67. It was followed by Nebraska (5.15), South Dakota (5.4), Vermont (5.89) and New Hampshire (6.54).
The nation's most-stressed counties with populations of at least 25,000 in May were Imperial County, Calif. (30.95); Yuma County, Ariz. (29.66); Lyon County, Nev. (25.01); Sutter County, Calif. (23.62); and Nye County, Nev. (23.47). The least stressed were Ward County, N.D. (3.34); Burleigh County, N.D., (3.51); Ellis County, Kan. (3.94); Buffalo County, Neb. (3.96); and Cass County, N.D. (4.06).
In May, the biggest increases in the AP's Stress Index were located in counties along the Mississippi River and in the Southeast. Those economies were disrupted by flooding and tornadoes.
Also, counties in the Midwest and South that have a high number of autoworkers saw a jump in stress levels. The March 11 earthquake and tsunami in Japan have led to a temporary parts shortage that has slowed production at many U.S. factories, particularly in the auto industry.
Two years after the recession, the economy is growing too slowly to significantly lower the unemployment rate, which rose to 9.2 percent in June.
Many economists had thought a Social Security tax cut would boost growth this year by as much as 4 percent.
But a spike in fuel prices has erased most of the impact of the tax cut. On Monday motorists paid an average price of $3.68 per gallon -- nearly a dollar more than what a gallon cost a year ago.
As a result, consumers are buying fewer appliances and furniture, and spending less money eating out. Consumer spending makes up roughly 70 percent of economic activity.
And businesses are hiring fewer workers. The economy added just 18,000 net jobs in June, the fewest in nine months and the second straight month of anemic job growth.