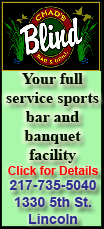 The Treasury sold euro3.9 billion ($5.5 billion) in 12-month bills with the average interest rate jumping to 3.7 percent from 2.7 percent in the last such auction June 14.
The Treasury also auctioned euro660 million in 18-month bills at a rate of 3.9 percent, up from 3.3 percent in June.
The 12-month sale was two-times oversubscribed while demand was 5.5 times the amount offered for the 18-month bills.
The amount sold was just under the Treasury's stated target of euro4.5 billion.
Spain, with 21 percent unemployment and a swollen deficit, has seen its borrowing costs climb recently amid waning investor confidence it can manage its debt and speculation it could need a bailout like Greece, Ireland and Portugal.
The sale came as market jitters eased slightly in other areas of trading with Madrid's stock exchange up by 1.6 percent by midmorning after finishing down 1.4 percent Monday.
Yields for key 10-year bonds on the secondary market edged down to 6.2 percent from a euro-era high of 6.32 percent Monday.