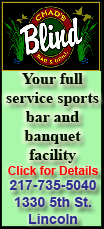 Predictions of a soccer boom in America have done more to hamstring the development of the world's game here than all those well-organized, well-meaning parents who became youth coaches with no more than a vague idea of how it's played. And just so we're clear, there will be no explosion this time, either.
After the U.S. women stunned Brazil and just about everybody else in a quarterfinal match at the Women's World Cup, I wrote that if Americans didn't fall in love with soccer after that, well, maybe they never would.
They did.
For exactly a week.
But that's how plenty of love affairs go: torrid one day, indifferent the next.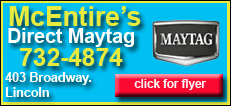 Plenty of Americans already love soccer. Anybody who doubts that should check out the exhibitions being played here this month featuring several of Europe's top clubs -- among them, Manchester United, Barcelona and Real Madrid. Most of their games will draw crowds that make last week's MLB All-Star exhibition look like the softball game at a company picnic.
The overnight TV rating for the finale was 8.6, more than tripling Sunday's marquee event for the boys -- the British Open -- yet finishing as the second most-watched women's soccer game ever, trailing the 1999 World Cup final against China. If you didn't get enough of the U.S. women last week, don't worry. They'll be on the late-night and early morning TV circuit this week. Traffic on social media was more eye-popping still, generating at its peak more tweets-per-second than either Britain's royal wedding or the announcement of Osama Bin Laden's death.
But there's no need to waste time wondering whether soccer will ever be as popular on these shores as the big three of football, baseball and basketball. It won't, for the next decade at least, for reasons we'll get to below.
Because long-term relationships are built on learning, the better question is what Americans learned that they didn't know after all the previous predictions of booms that never materialized: two previous U.S. women's cup wins (1991 and 1999), playing host to the men's cup in 1994, the creation of domestic leagues for both sexes..
If we're being optimistic, the answer is this: We finally saw a U.S. team playing a style that we could call our own.
If asked, every coach and ballplayer will concede a team learns more from a loss than a win. So it was again Sunday, when a determined Japanese team used the same grit and hustle that's been the hallmark of every U.S. soccer team, men or women, on a superior squad of Americans. That's how the U.S. women beat Brazil and then in the semifinal, France, teams that featured more talented individuals and a better understanding of the game.
But a funny thing happened on the way to the final.
U.S. coach Pia Sundhage, a Swede who played for her national team, knew only too well how fast the gap was closing between the American women and the rest of the world in terms of resources, organization and even quality athletes. She had already laid the groundwork for her squad to rely less on athleticism and more on technique; to play the way the best of the rest of the world does by moving the ball quickly and accurately under pressure.