The veteran left-hander lasted seven innings on a steamy Monday night, and the Chicago White Sox capitalized on an error by young shortstop Alcides Escobar to beat the Royals 5-2 and give the hard-luck Buehrle his first victory since June 9.
"That's what we're looking for every time we score, our pitcher to shut it down," White Sox manager Ozzie Guillen said.
It's not as though Buehrle (7-5) hasn't been pitching well lately. After all, he hasn't allowed more than three earned runs going back to April 22, and the White Sox have won 11 of his last 13 starts. It's just that he hasn't had much support while he's been on the mound.
Buehrle still didn't get much Monday night, but it was enough for his 22nd career win over Kansas City. The only pitchers with more are Bert Blyleven (34), Roger Clemens (25) and Nolan Ryan (24) -- some pretty decent company.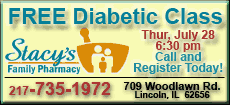 "It just shows you've been around, you've been healthy," said Buehrle, who is in the final year of a four-year, $56 million contract and has expressed interest in staying in Chicago.
"They weren't the best team the past couple years, but they're getting better," he said. "And it seems the past couple starts against me, they've gone out there and given me trouble."
Not this time.
Melky Cabrera and Billy Butler drove in the Royals' only runs before Buehrle turned it over to Jesse Crain. He worked a perfect eighth inning, and Matt Thornton and Sergio Santos tag-teamed the ninth as the White Sox (47-49) inched closer to the .500 mark.
The Royals lost for the 16th time in their last 20 games against the AL Central.
Kyle Davies (1-9) pitched about as well as he has all season for Kansas City and still got saddled with his eighth consecutive loss on a night when the temperature at first pitch was 95 degrees and the heat index registered 102.
The hot topic of local talk radio, Davies set a career high with nine strikeouts in only 5 1-3 innings, but Escobar's errant throw doomed him to another bitter defeat.
The 24-year-old shortstop fielded a routine grounder with the game tied 2-2 in the sixth inning, but he zipped his throw past second baseman Chris Getz while trying to start a double play.
By the time first baseman Eric Hosmer corralled the ball, Gordon Beckham and A.J. Pierzynski were standing on second and third with just one out.