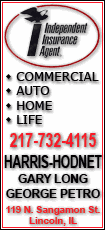 "I know a few years ago, that wasn't my game, (to) hit a home run," Cabrera said. "This year I hit a couple."
More than a couple. After crushing the changeup well into the seats in right field, Cabrera stood and admired his 17th homer of the season. He hit 18 long balls in his previous four years in the big leagues.
"Offensively, he just continues to have that power year that is surprising everybody," Acta said. "It's not a secret here that no one was expecting him to go for 20 and he is on his way."
Huff (1-0) gave up five hits and struck out five as an emergency call-up from Triple-A. Austin Kearns added a homer and Michael Brantley chipped in two hits to get the Indians off to a good start in a key AL Central division series.
Anthony Swarzak (2-3) gave up four runs -- three earned -- on six hits with four strikeouts in six innings for the Twins. Michael Cuddyer hit a two-run homer off of Chad Durbin in the ninth inning, but Vinnie Pestano came in for his second save on a sweltering day at Target Field.
Joe Mauer played at first base to stay fresh enough to catch the night game and had three hits for Minnesota. He also made two outstanding defensive plays.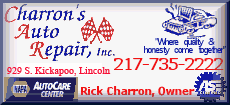 The Indians came into this four-game series looking to reassert themselves atop the division and cool off the surging Twins, who had shaved 11 1/2 games off their deficit since June 1. The Twins trailed the Tribe and Tigers by five games coming into the day, a remarkable feat considering they were 20 games under .500 just about a month and a half ago.
In his first start since last August, Huff gave the Indians a deep start they sorely needed with another game just a few hours away in the soupy humidity.
"With the conditions the way they were, no one wants to be out there any longer than they have to," Huff said. "So, you just have to go strike one, strike two and make them swing the bat."
The game was a sellout, but many of the seats were empty as more than 39,000 fans sought protection from the shade in Target Field's concourses. The heat index was a stifling 108, a particular challenge for the players with a day-night doubleheader.
But both teams suffered unexpected setbacks just before this important series started. The Twins had to put right-hander Scott Baker on the disabled list with elbow discomfort and the Indians did the same with outfielder Grady Sizemore because of his bruised right kneecap.