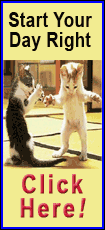 The Red Sox casually brushed aside those obstacles and cruised to another lopsided victory over the Baltimore Orioles.
Dustin Pedroia doubled in two runs to spark an eight-run eighth inning, and the Red Sox got home runs from Jarrod Saltalamacchia and Josh Reddick in a 15-10 rout Monday night.
Pedroia, Kevin Youkilis and Darnell McDonald had three RBIs apiece for the Red Sox, who have won 13 of 15. The run includes a 16-inning victory at Tampa Bay on Sunday night in which Boston mustered only five hits.
Showing very little signs of fatigue, the Red Sox banged out 16 hits in rolling to their seventh straight victory over Baltimore. Boston has outscored the Orioles 61-32 during that span.
The Red Sox checked into their Baltimore hotel around 6 in the morning, grabbed some sleep and put a whipping on the last-place Orioles.
"You guys are putting more into that than we are. If had lost tonight, I wouldn't have used that as an excuse," Boston manager Terry Francona said. "Everybody is a little tired tonight, but you do what you're supposed to do."
It was the first meeting between the teams since the Red Sox recorded a heated four-game sweep at Fenway Park immediately before the All-Star break.
Boston designated hitter David Ortiz and Orioles closer Kevin Gregg began serving three-game suspensions for their part in a bench-clearing incident during that series. Both players were initially suspended for four games before appealing the punishment.
The Red Sox didn't miss a beat. Boston fell one run short of matching its season high and had six players with at least two hits, including Pedroia, whose 16-game hitting streak is one short of his career high.
"After getting a lot of guys on base and not being able to get the job done (Sunday), it felt good to come out tonight and score some runs," Reddick said.
After the Red Sox loaded the bases against Mike Gonzalez (1-2) in the eighth, Pedroia hit a tiebreaking two-run double off Jason Berken to make it 9-7. Youkilis added a two-run single, Carl Crawford singled in a run and McDonald capped the uprising with a three-run double.
Asked if it was difficult to play after such a quick turnaround, McDonald said: "It's not tough at all. This is what we get paid to do -- to play baseball. It was nice to come out and get a win after having such a long night."
Baltimore scored three runs in the eighth, but that just meant the Orioles lost when reaching double figures for the first time since Aug. 2, 2009. That was an 18-10 defeat against Boston.
J.J. Hardy and Adam Jones homered for the Orioles, who have lost 10 of 12.
"A couple guys on, we might have taken a roll at them in the ninth," Baltimore manager Buck Showalter said. "But they pitched a little bit better than we did tonight."