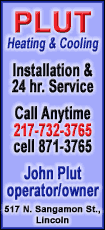 Members of the society borrowed Mrs. Lincoln's recipe for white cake with almonds and offered the resulting treat with iced tea to those in attendance.
Gary and Carol Simpkins of Heyworth presented a program from the perspective of President Lincoln and first lady Mary Todd Lincoln, telling of their childhoods, experiences while growing up, courting other people, living in Springfield and raising four sons.
Gary Simpkins gave background for some of the misunderstood situations in Abraham Lincoln's life, such as his romance with Ann Rutledge and the practice of travelers and acquaintances sharing a bed. He told several stories that shed light on the difficult or transitional times in Lincoln's life, such as events leading to the Republican nomination for president and decisions made during the Civil War.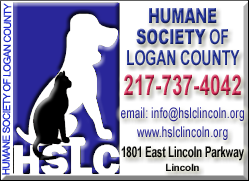 Carol Simpkins described Mary Todd Lincoln's personality and her fashion preferences, the couple's differences -- physical appearance, education and family background -- and the recurring depression that gripped them after their sons' deaths. She also told of Mary Lincoln's life after her husband's assassination, including traveling in Europe, the death of her third son, commitment to an insane asylum and the living arrangement she had in her sister's home for the final years of her life.
The couple owns Simpkins' Military History Museum, 605 East Cole in Heyworth, a collection of military items that date from the Civil War to Desert Storm. The museum is open 1 to 5 p.m. Tuesday, Thursday, Saturday and Sunday, or by appointment. The phone number at the museum is 309-473-3989.
The couple performs their presentation free of charge. The material can be adjusted to suit different age groups. Contact them at the number listed above.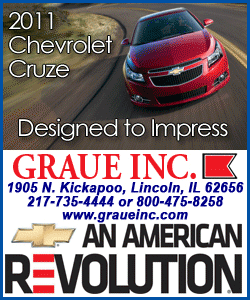 The Logan County Genealogical and Historical Society, 114 N. Chicago St. in Lincoln, is open 11 a.m. to 4 p.m. Tuesday-Friday and can be reached at 732-3200. Researchers are welcome to visit for information and assistance. Residents are encouraged to join the society and learn more about Lincoln, Logan County and its many communities. Everyone is welcome to enjoy programs sponsored by the society.
[By MARLA BLAIR]