Blistering summer heat is an underappreciated killer, claiming by some estimates as many as 1,000 U.S. lives each year -- more than any other type of weather.
One federal study found 40 percent of heat-related deaths were in people 65 and older. Those numbers could be lower if more heeded heat warnings aimed at seniors. Yet research has shown many people over 65 don't think the warnings apply to them -- because they don't think they're "old."
Don Worden is 79 and an avid tennis buff who prefers playing doubles on outdoor courts along Chicago's lakefront -- even in oppressive 90-degree temperatures like those hitting the Midwest this week.
"I don't pay too much attention to those" warnings, Worden said. "I stay in pretty good shape, and I don't feel they apply to me."
Worden said he drinks a lot of water and would stop a match if he started feeling effects from the heat, "but that hasn't happened."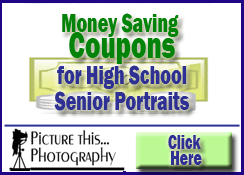 Scott Sheridan, who studies the effects of heat and climate on health at Kent State University, researched how people over 65 view heat warnings. In his 2006 study of more than 900 people, he found about 70 percent knew about advice to drink plenty of water on very hot days, avoid outdoor activities and stay inside with air conditioning. But only about half said they followed the advice.
"People well into their 70s would say old people should watch out but not them," he said. "People just didn't want to be thought of in that same category."
Dr. David Zich, an emergency medicine specialist at Northwestern Memorial Hospital, said he has colleagues in medicine that age who shun being thought of as "elderly." But those heat warnings apply to them, too.
As Dr. William Dale, geriatrics chief at the University of Chicago Medical Center explains it, "Any older adult has less reserve and is more likely to become dehydrated than others, just because their overall body water goes down with age no matter how healthy you are."
The amount of water in the body declines with aging, from about 80 percent in young adulthood to about 55 to 60 percent for people in their 80s, Dale said.
Temperature sensors in the brain become less sensitive as people age, so the body doesn't get the same signals to drink water in hot weather, and older people often don't feel thirsty even when they need to replenish, Dale said.
They also may not feel the typical symptoms of dehydration, such as headache or dizziness. Some complain of just feeling "bad" and think they're getting sick, he said.
Conditions were ripe for those types of complaints Tuesday as a dense dome of hot air remained parked over much of the nation's midsection, raising temperatures into the mid- to upper-90s from the Texas Gulf Coast to the Rockies and the northern Plains. Tropical-level humidity raised the heat index in many places to nearly 120 degrees.