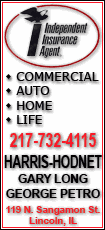 Growth in emergency room visits and hospital admissions slowed and prescription drug costs have been tamed with this approach, known in the industry as patient-centered medical homes, or just medical homes.
The current health care system pays doctors to see patients and largely attend to their immediate needs. Patients may get treatment, advice, a prescription and a follow-up appointment.
Patient-centered medical homes focus on keeping patients healthy, which saves money by reducing hospital visits, especially for chronic conditions such as diabetes.
WellPoint Inc., UnitedHealth Group Inc. and other insurers have pilot projects around the country testing this concept. The departments of Defense and Veterans Affairs are making plans to use medical homes, and more than a million Medicare recipients are involved in another test.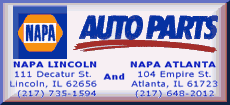 All told, an estimated 40,000 primary care doctors work in practices set up as patient-centered medical homes, according to the Patient Centered Primary Care Collaborative. That amounts to about 13 percent of all doctors and pediatricians.
Michigan's largest insurer says it saved $65 million to $70 million last year through its medical-homes program. But the idea requires big changes to traditional primary care, and experts say that may slow its growth.
Patients say they like the greater involvement of their doctors.
Richard Smith of Vidor, Texas, who has multiple sclerosis and knee and ankle problems, once struggled to walk to his mailbox. Now, he walks three to four miles a day. He's dropped 40 pounds in two years, and his blood pressure and cholesterol are down.
He credits Dr. James Holly and a medical home practice. Holly ordered braces for Smith's legs, encouraged him to exercise and introduced him to a dietitian. And the doctor called Smith once in a while to check in.
"He really touches base on everything, my health, any kind of problems I have," he says. "He's worried about my whole life."
Under the medical home approach, doctors use electronic records to track patients between visits and act as the central point of communication between specialists, nutritionists and others. They monitor blood pressure, blood sugar and other tests and whether patients are exercising and taking their medication. They also exchange emails with patients.
Instead of simply telling someone to exercise or stop smoking, a doctor or member of the patient's care team might devise a plan with the patient and then check to see that he sticks to it.
Patient-centered medical homes started in the late 1960s to help children with complex medical problems. The concept took off in primary care a few years ago, as insurers and doctors looked for alternatives to a system with soaring costs.
"The irony of medical care is that people are their own doctor 99 percent of the time, and what we don't do well is help that person be the best doctor they can be," says Dr. Dave Lynch, whose Bellingham, Wash., family practice has operated as a medical home since the late 1990s.
The concept depends on doctors and other care providers doing more than they normally might in primary care. Don Jacoby of Cincinnati, for example, woke up the day after knee surgery in January to find his primary-care doctor standing next to his hospital bed.
The doctor had set up Jacoby's appointment with an orthopedic surgeon and then visited afterward to see how he was doing. It reminded Jacoby, 67, a retired teacher, of the family doctors he knew growing up in a small Pennsylvania town.
"He knows you. It's not like you're a name on a chart," Jacoby says.