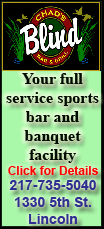 When that might be remained uncertain as players gathered in Washington and league executives and owners headed for Atlanta.
The NFL Players Association's executive committee reviewed only portions of a potential new collective bargaining agreement Tuesday, with not enough information to warrant a vote Tuesday, two people familiar with the league's labor negotiations told The Associated Press.
A full agreement in principle wasn't completed Tuesday night, as some had hoped it would be, and another person familiar with the talks said there was no guarantee a full document would be finished Wednesday, either.
Still, player representatives from each of the 32 teams were scheduled to be at NFLPA headquarters Wednesday, and could vote on a new contract once it is ready.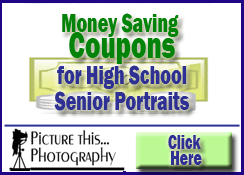 The people spoke to the AP on condition of anonymity because the process is supposed to remain confidential.
Members of the league's labor committee planned to meet in Atlanta on Wednesday, and also were in position to recommend a finalized proposal to the club owners as soon as the documents are completed. The owners would vote Thursday, then team officials would be schooled in the guidelines of the CBA and how to apply them. Clubs were told topics would include the 2011 NFL calendar, rookie salary system and guidelines for player transactions.
While lawyers from both sides worked Tuesday on contract language in New York with court-appointed mediator Judge Arthur Boylan for the second consecutive day, the NFLPA's leadership met for about nine hours at the group's headquarters in Washington.
"Every day the last two years has been a long day," NFLPA head DeMaurice Smith said as he left, knowing each side faced another lengthy day of meetings on Wednesday.
If the four-month lockout -- the NFL's first work stoppage since 1987 -- is going to end this week, in time to keep the preseason completely intact, the owners and players almost certainly must ratify a new deal in the next two days. The St. Louis Rams and Chicago Bears, who open the preseason on Aug. 7 in the Hall of Fame game, are supposed to open their training camps this weekend.
The start of Chicago's training camp will be delayed even if a new agreement is in place this week, because the team needs extra time to prepare, two people familiar with the situation told the AP on condition of anonymity.
One of the people who spoke to the AP said lawyers for owners and players planned to continue discussions Wednesday via telephone, instead of the in-person talks that produced so much progress last week.
There still were unresolved issues Tuesday, including what it would take to get the 10 plaintiffs -- including quarterbacks Tom Brady, Peyton Manning and Drew Brees, Chargers receiver Vincent Jackson and Patriots guard Logan Mankins -- to sign off on a settlement to their antitrust lawsuit against the NFL that is pending in federal court in Minnesota.
Late Tuesday, Jackson tweeted: "I have made no demands, I wanna play ball like the rest of my peers!"
Another pending dispute has been the TV networks case, in which players accused owners of setting up $4 billion in "lockout insurance."
After joining the talks in New York for about seven hours, Hall of Fame defensive end Carl Eller thought an agreement would be reached this week. He also said retired players won't stand in the way.