Alexi Ogando extended an extraordinary run by Texas pitchers with eight innings of four-hit ball and the streaking Rangers beat the sputtering Los Angeles Angels 7-0 Tuesday night for their 12th straight victory.
"Our pitching staff's done an incredible job in the last couple of weeks. And it goes without saying that we believe in our lineup," designated hitter Michael Young said. "We know we're playing good baseball, but in no way, shape or form are we satisfied. We're happy right now, but we're not satisfied. We're capable of bigger and better things."
The defending AL champions, making their first visit to Anaheim since ending the Angels' run of three straight AL West titles, increased their lead in the division to a season-best five games over Los Angeles.
"We know they have a really good team, but we're trying to create some separation," third baseman Adrian Beltre said. "We're trying to win every game we can. We came here to win the series -- and who knows? Maybe all three games.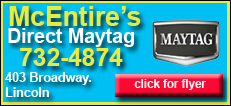 "We have some breathing room now and the starting pitchers have been pitching really good, so we feel comfortable knowing that no matter how many runs we score, we'll get the pitching," he added. "Pitching has been the key to this streak."
The winning streak is the second-longest in club history behind a 14-game run in 1991, and it has put the Rangers (56-41) a season-high 15 games over .500. They have outscored opponents 77-24 during this stretch, and the pitching staff has yielded two earned runs over the last six games -- including four shutouts.
"It's been great," Young said. "I mean, if you look at our three young guys in the rotation, they're all 95 (mph)-plus. But now they're getting to a point where they're starting to command their stuff. They're going after guys, they're attacking the strike zone and forcing guys to make contact. They're competing, staying poised and starting to show maturity. We're really happy with what they're doing out there."
Ogando (10-3) won his third straight start and first since July 6, lowering his ERA to 2.72. He struck out five, including Torii Hunter three times. The All-Star right-hander's only other career start against the Angels was on May 13, when he outpitched current major league ERA leader Jered Weaver in a 4-1 victory.
"He was Alexi. I didn't really expect anything different," Rangers manager Ron Washington said. "I expected him to pitch his game and keep us in the ballgame. He certainly did that. He was very good. We caught the ball behind him and put up five runs with two outs. That was huge."
Endy Chavez, the No. 9 batter, hit a two-run homer in the eighth against reliever Michael Kohn. The rookie right-hander also gave up solo shots to Josh Hamilton and Beltre to open the ninth.
The Angels, a game out of first place at the All-Star break, have dropped four of five. Tyler Chatwood (5-6) gave up three runs, seven hits and four walks in five innings. The 21-year-old rookie is 0-4 with a 5.54 ERA in his last five starts at Angel Stadium, where Los Angeles had won 11 of 13.
"I've got to cut down on walks. That's been an issue all season," Chatwood said. "I've got to stop trying to nitpick and just go after them."
The shutout loss was the Angels' 11th, and six of those games were started by Chatwood.