Peavy limited the Kansas City Royals to three runs and seven hits over six innings, while striking out five with one intentional walk in a 4-2 loss Tuesday night.

Peavy, who began the season on the disabled list after surgery last July for a detached shoulder muscle, was 0-2 with a 7.71 ERA in his previous three starts.

"A loss is a loss and I don't like losing, but I felt a whole lot better than I've been feeling," Peavy said. "Stuff-wise tonight was way better than what I've been running out there. I had a chance to compete, but I just didn't do quite enough.

"Everything was a little bit more crisp. I didn't have great stuff, but I had plenty enough stuff to compete," he said. "There's a lot more positive out of this start than there has been the previous three. I had command. I threw the ball where I wanted to."

Carlos Quentin and Alex Rios hit consecutive RBI singles in the first to stake Peavy to a 2-0 lead. His only blemish until the sixth inning came when Royals rookie Eric Hosmer singled in the second, Matt Treanor hit a double and Escobar grounded out to drive home a run.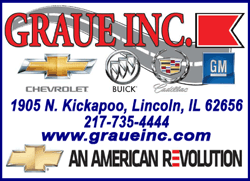 Peavy set the Royals down in order in the fourth and fifth before running into trouble.

Billy Butler singled with one out in the sixth and Jeff Francoeur doubled into the left-field corner to put runners on second and third. After a visit to the mound, Peavy intentionally walked Hosmer to load the bases for Treanor, who came through with a single up the middle to give Kansas City a 3-2 lead.

"Just the pitch to Treanor I would like to have back," Peavy said. "It was just up. He didn't hit it hard, but hard enough. It's not like he scalded it. You got to tip your hat. He did enough to win a ball game. Treanor has got some hits off of me, but it's not like he's beating me to death."

Although Treanor is 6 for 13 off Peavy, White Sox manager Ozzie Guillen opted to have him walk Hosmer, a left-handed hitting rookie, to load the bases and pitch to the light-hitting catcher.
"If that situation comes up again, he's going to beat me again," Guillen said. "I got first base open. I was hoping for a ground ball double play."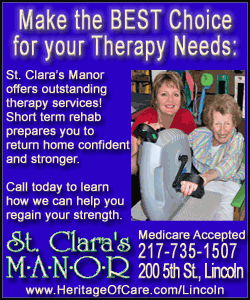 Danny Duffy (2-4) returned from the minors to toss seven sharp innings and pick up the victory.

The rookie left-hander hit the first batter he faced, walked the second and allowed both to score. But he settled down after that shaky start to mow down a lineup that Guillen stacked with right-handed hitters.

The 22-year-old Duffy, who had been winless in his last four starts for the Royals, needed 64 pitches to get through the first three innings -- and just 30 total over the next four. He allowed five hits and two walks while striking out six, matching the longest start of his blossoming major league career.

Greg Holland pitched a perfect eighth inning for Kansas City, and Joakim Soria worked around a single in the ninth for his 10th consecutive save and 17th of the season.

"I was pretty efficient after the first inning and my team just played their butts off behind me," said Duffy, who made one start at Triple-A Omaha during the All-Star break so he could remain on regular rest. "I said, I'm going to establish the inside tonight ... it was a good game all around for this team."

NOTES: The White Sox optioned LHP Hector Santiago to Double-A Birmingham after the game. John Danks is expected to come off the DL to pitch in Wednesday's series finale. .The Royals sent LHP Everett Teaford to Omaha on Monday night to make room for Duffy. ... White Sox 2B Gordon Beckham made just his second error in his last 100 games in the third inning. He also singled in the ninth to extend his hitting streak to a career-best 10 games. ... Royals 3B Mike Moustakas was 0 for 4, extending his hitless streak to 17 at-bats.
Copyright 2011 The Associated Press. All rights reserved. This material may not be published, broadcast, rewritten or redistributed.