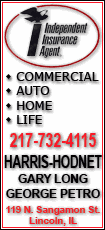 "The chamber relies on hundreds of volunteers for its success each year," said Kelsey Ney, the volunteer director of the festival and chamber member services director. "The festival would not happen without the generous involvement of local individuals and businesses who give of their time to help make the festival happen. As the festival grows, so does the need to expand the volunteer base. This year we are estimating that we will need to fill anywhere from 650 to 700 volunteer spots once the festival is completed and cleanup is done the next week."

Andi Hake, executive director of the chamber, added: "This number may total about 615 individual people. We have many people that commit to working an entire weekend or just parts of each day. It never stops amazing me the amount of generosity the people in our community continually display year after year, event after event."

With the addition of the new Kansas City Barbeque Society competition downtown on Friday and Saturday, the free off-site parking and shuttle program, and the addition of several other new components to the festival this year, the need for volunteers is at an all-time high.

Besides adding new features to the festival, the chamber lost some key volunteer coordinators from years past.

"We have been able to fill several of these volunteer coordinator positions, but we still need someone to help us manage our new off-site parking and shuttles, and we are looking to fill another airport parking coordinator position," said Ney. "These two coordinators are key to the success of the event. If our traffic flow is a nightmare for visitors to the event and our community, it is likely they will not return. Finding the right person for each position has presented us with a challenge we were not anticipating, but we are confident that someone will rise to the challenge."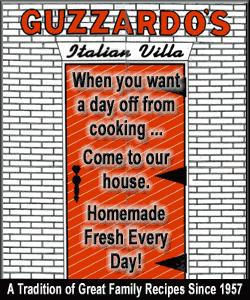 There are a wide variety of volunteer opportunities available -- working in the fine art fair, barbecue competition, transportation, beverage center (both of the alcohol kind and nonalcoholic), selling souvenirs, helping people park, answering questions, driving buses and golf carts as shuttles, selling admissions to the airport and for tethered balloon rides, setting up, cleaning up and tearing down, and much, much more.
The chamber asks that you let them know if you would be interested in joining their army of volunteers, and if you have friends or family members who may have an interest, get them involved too.
To show a small token of appreciation for the volunteers, the festival will kick off with a Volunteer Appreciation Party on Aug. 24.
The festival dates are Aug. 26, 27, 28.
For more information on how you can volunteer, contact Kelsey Ney at the chamber office, 217-735-2385 or info@lincolnillinois.com, or you can download a volunteer form at www.lincolnillinois.com.
[Text from file received from the Lincoln/Logan County Chamber of Commerce]