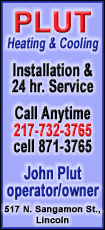 HSBC Corp. said Thursday its Flash China Manufacturing Purchasing Managers' Index fell to a 28-month low of 48.9 on a 100-point scale. Numbers below 50 show activity declining.
China rebounded quickly from the 2008 global crisis on a flood of stimulus spending and bank lending. Now the government is trying to rein in growth that is forecast to top 9 percent this year and cool inflation that rose to a three-year high of 6.4 percent in June.
A full monthly index for July is due to be released Aug. 1. HSBC said its preliminary reports are based on 85 to 90 percent of responses from Chinese companies surveyed.
The HSBC index had shown rising manufacturing activity in recent months. July was the first time it fell below 50 since July 2010.
"We expect industrial growth to decelerate in the coming months as tightening measures continue to filter through," said Hongbin Qu, the bank's chief economist for China, in a statement.
"That said, resilience of consumer spending and continued investment in a massive amount of infrastructure projects should support a nearly 9 percent rate of GDP growth in the rest of the year," Qu said.